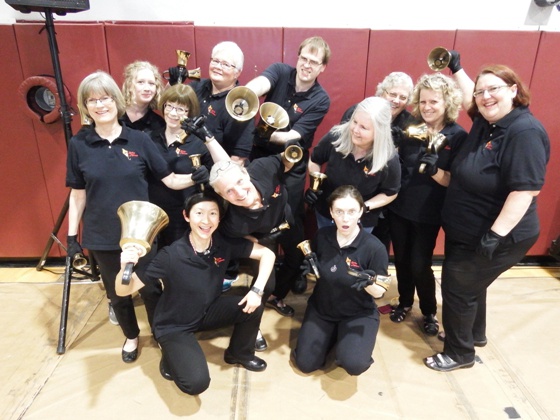 Submitted
The Handbell Spectacular will be at the Ingersoll Theatre Of Performing Arts on December 15th and the show starts at 2:00 pm.
INGERSOLL - The Ingersoll Theatre of Performing Arts will be hosting the Handbell Spectacular.
The concert will have three groups play; Bells Ablaze, The Bellisima Ringers and the Thamesford Handbell Choir will all be performing a multitude of seasonal music and Christmas tunes.
It will be conducted by Susan Carscadden-Mifsud, who is a long time handbell musician and has been running all three groups for a number of years. She has performed in recitals all across Canada and has been a guest conductor on many occasions at provincial and national events.
All three groups playing at the concert have performed for over 20 years at many events in Ontario and Canada like the Stratford Music Festival, the Toronto Symphony and a 2003 appearance on CBC's Benjamin Britten's Noye's Fludde. All of the groups also perform at church services, senior homes and centres and holiday events.
The concert will be at the ITOPA on December 15th.
Doors will open at 1:00 PM and the show starts at 2:00 PM. You can reserve a ticket on the ITOPA website for $26.00 or call 519-485-3070.