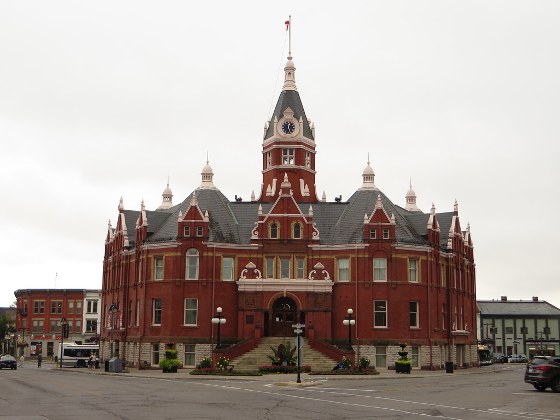 Stock photo
The city of Stratford declared a State Of Emergency on Thursday, along with the surrounding municipalities, and they encourage residents to stay informed on COVID-19 and listen to health professionals to reduce the risk of infection.
STRATFORD - A State of Emergency was recently declared in Stratford.
In a press release on the city's website on Thursday, Mayor Dan Mathieson says the top priority is the health and well-being of the residents.
"This declaration recognizes that the health, safety and welfare of Stratford residents is our top priority and we want to ensure that we can dedicate all available resources to protecting ourselves against this virus."
The city's State of Emergency was declared to help public awareness of the urgency of the COVID-19 situation, recognizing the transmission of the virus across the community and made in co-operation with their neighbouring municipalities, with whom they share essential and emergency services.
In addition to Stratford, Perth County, the Townships of Perth South and Perth East and the Municipality of West Perth also declared a State of Emergency on Thursday.
The declaration of a State of Emergency is available to cities under the province's Emergency Management and Civil Protection Act, giving additional flexibility to respond to an emergency and access to funding if it becomes available.
The Town of St. Mary's also declared their State of Emergency on March 19th.
The release also states this declaration is the next step in Stratford's carefully considered response to COVID-19. It has included closing all City buildings and facilities to the public, as well as reducing some of the municipality's services to limit the spread of the virus.
The City's Emergency Control Group was activated on March 16th and they've met regularly since then to inform members and update them on emergency planning.
Residents are being encouraged by the City to remain informed about COVID-19, plus follow the guidance of health professionals including Huron Perth Public Health to reduce the risk of infection.