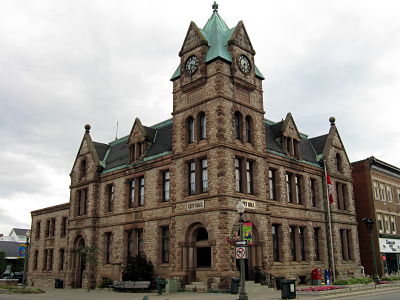 Local resident and Waterloo University grad Amy Humphries has been named Woodstock City Clerk.
WOODSTOCK - The City of Woodstock welcomes local resident Amy Humphries as the new City clerk.
Humphries has spent the past three years in the position of Deputy Clerk serving under retiring veteran City Clerk Louise Gartshore.
Humphries brings a wealth of experience to the position including an Honours Business Administration, Mathematics and specialization Economics degree from the University of Waterloo, and is currently pursuing a Masters in Public Administration with a focus on local government at Western University.
"I'm really, really excited and very honoured to be appointed the City Clerk for Woodstock, I grew up here so I truly care very much about this community and my hometown and I'm really looking forward to things to come," said Humphries.
Humphries was chosen from 30 internal and external applications as the best candidate for the job. "...I am honoured, especially knowing that there were so many qualified applicants."
She took over the role of City Clerk on December 15th.
Humphries previously worked for Toyota Motor Manufacturing Canada as a North American Materials specialist.