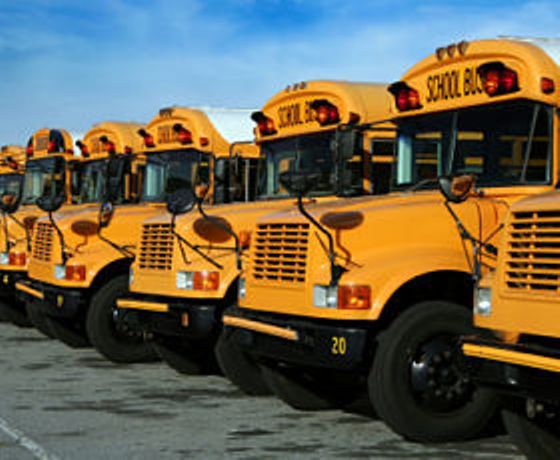 A young child was exiting the bus when a transport truck ignored the flashing lights and stop sign arm in Simcoe.
SIMCOE - The OPP are once again reminding everyone to never pass a school bus when it is stopped with the signals flashing after a scary incident in Simcoe.
Police say a child was exiting the bus and about to cross the road when a transport truck blew past on Friday afternoon. The bus was stopped with it's lights flashing and the stop sign arm was activated. This happened on Norfolk Street North.
A young child was exiting the bus when the transport flew by.
Vehicle owners and operators need to be aware that if the driver can't be identified, the owner can be charged for the offence provided the licence plate number is obtained by any witness.
If convicted, the driver/owner can be fined not less than $400 up to $2,000 for a first offence and to a fine not less than $1,000 - $ 4,000 or imprisonment for a subsequent offence. The penalty section also levies 6 Demerit Points to a drivers licence.
Constable Ed Sanchuk says this law is in place for a reason.
"This law is in place to protect our most valuable resource, young children. Passing a stopped school bus is not only against the law; it is a potential lethal decision. Taking a few extra minutes behind a stopped school bus can prevent lifelong regret of injuring or killing a child."