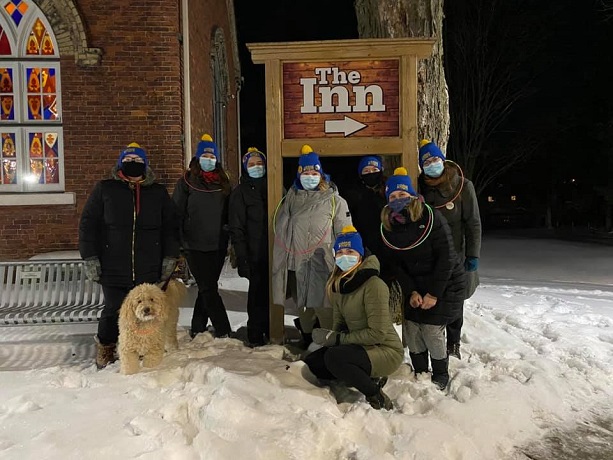 You can now sign up for the next Coldest Night of the Year fundraiser in Woodstock. It's happening on February 26th and the organizers would like to raise $100,000 for The INN overnight shelter.
WOODSTOCK - Registration has opened for the Coldest Night of the Year in Woodstock.
Last event raised over $82,000 for The Inn, run by Operation Sharing. Organizer Scott McKague says they originally set a goal of $20,000 and was blown away by the community support.
"I'm still recovering from that shock, I think everyone that was involved is, we never dreamed we would raise that much money. So of course, this year, we are aiming for a nice round number of $100,000. That is the number we are going to aim for this year, based on what the County accomplished last year."
This event happens across Canada and team captains can sign up their teams for this years event now. Participants are invited to march the streets in late February, which is typically when we have the coldest nights of the year. McKague says registrations has already opened.
"We are trying to raise funds and awareness for the ever growing homeless population and people living under poverty in Oxford County."
All of the money will go towards The INN, run by Operation Sharing, Oxford County's only homeless shelter. The walk is happening on February 26th.
You can register online here.