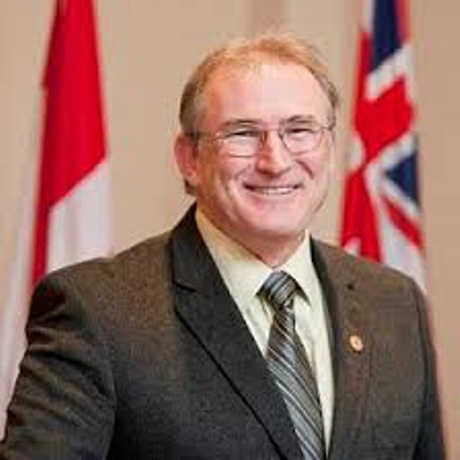 Ingersoll Mayor Ted Comiskey has informed Heart FM that he is planning to seek re-election this fall.
INGERSOLL - Ted Comiskey will seek another term as the Mayor of Ingersoll.
He has not officially filed for re-election yet, but Comiskey has informed Heart FM that he does intend to run for re-election this fall.
He has been the Mayor of Ingersoll for 12 years now and he says a lot has happened since then.
"The major highlight would be, being able to get legislation through the Province of Ontario through the Demand the Right which gives municipalities the right to say yes or no to landfills. This brought the Walker Landfill to a stop in Zorra Township."
If he is re-elected for a fourth term as Mayor, Comiskey would like to address affordable housing.
"There is not a lot the municipality itself can do because it can't govern prices, but we can try to influence developers into constructing lower-income housing to handle some of the need that is there, and there is a need."
Comiskey would also like to address housing for seniors, keep taxes down and make sure industrial development moves forward.
UPDATE: Comiskey has officially filed his nomination paperwork.