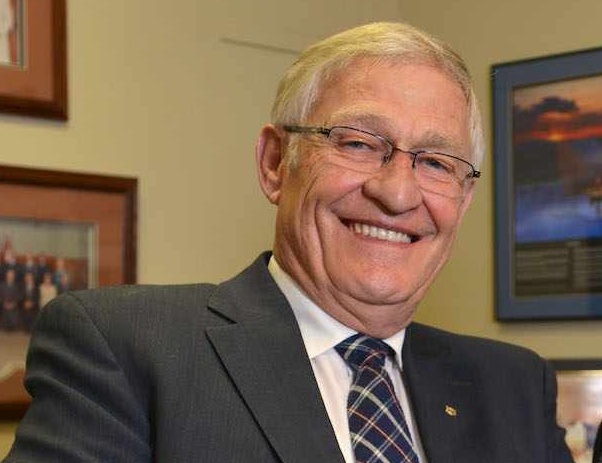 Ernie Hardeman has been the Conservative MPP for Oxford County for 27 years and he will seek re-election next month.
OXFORD COUNTY - Ernie Hardeman is looking to keep his job as the Conservative MPP for Oxford County.
He will be running for re-election in the June 2nd provincial election.
Hardeman was first elected as the MPP back in 1995 and he has represented Oxford County in Queens Park for 27 years. He says the construction of the new Woodstock Hospital has been one of his favorite highlights over the years.
"Obviously it has been built for years now but it was back in 2000 when the community made the first presentation to myself and the Minister of Health to build the new hospital. I guess that has to be one of the greatest achievements that I have had."
Hardeman also passed the Hawkins-Gignac Act which requires carbon monoxide detectors to be installed in all homes with an attached garage or fuel-burning appliance.
If he is re-elected for another term, Hardeman says he would like to do his part to make sure the Ford Government's 2022 Budget becomes reality.
"I want to make sure that we as a government can implement the divisions that we put forward in the Budget."
The budget includes a $4-million investment in order to improve access to high-speed internet and a plan to increase the general minimum wage to $15.50 per hour in October. The budget also includes the $259-million grant that was announced for the GM Plants in Ingersoll and Oshawa a month ago. The CAMI plant in Ingersoll will be home to the first electric vehicle production line in Ontario.