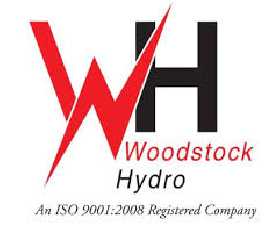 Thefts of copper ground conductors from Woodstock hydro poles creating a safety risk to the public.
WOODSTOCK - Over 100 thefts of copper ground conductors from Woodstock Hydro utility poles are creating a dangerous environment for the public and Woodstock hydro workers.
Manager of Operations at Woodstock Hydro Jay Heaman says there have been instances of injury to the public when the ground conductors have been stolen from hydro poles, "A few years ago in Toronto...people had their dogs being electrocuted walking along the sidewalk or someone leaned up against a pole...and they had a mild electrocution, that's the risk we all face if the system is compromised."
Heaman adds that in Woodstock there have been no reported injuries due to the missing ground conductors. "When people cut the copper ground conductors they compromise the stability of the systems one or two it might not have that big of an impact, but it's alarming the numbers that are being removed."
Heaman points out that thiefs are only making a few tens of dollars by stealing the copper conductors and it costs Woodstock Hydro nearly 400 dollars to fix the problem. "...we're talking a few hundred dollars say 400 dollars per pole on average because we have to roll a truck, we have qualified line staff that have to do this work." The cost of stealing the conductors is also public safety.
Woodstock Hydro is asking the public to be vigilant of suspicious activity around hydro poles in the city. Even if a person working around a hydro pole is wearing an orange vest it does not necessarily mean they are a Woodstock Hydro employee. Heaman advises the public to see if there is a Woodstock Hydro vehicle nearby if not call Woodstock Hydro and report the incident.