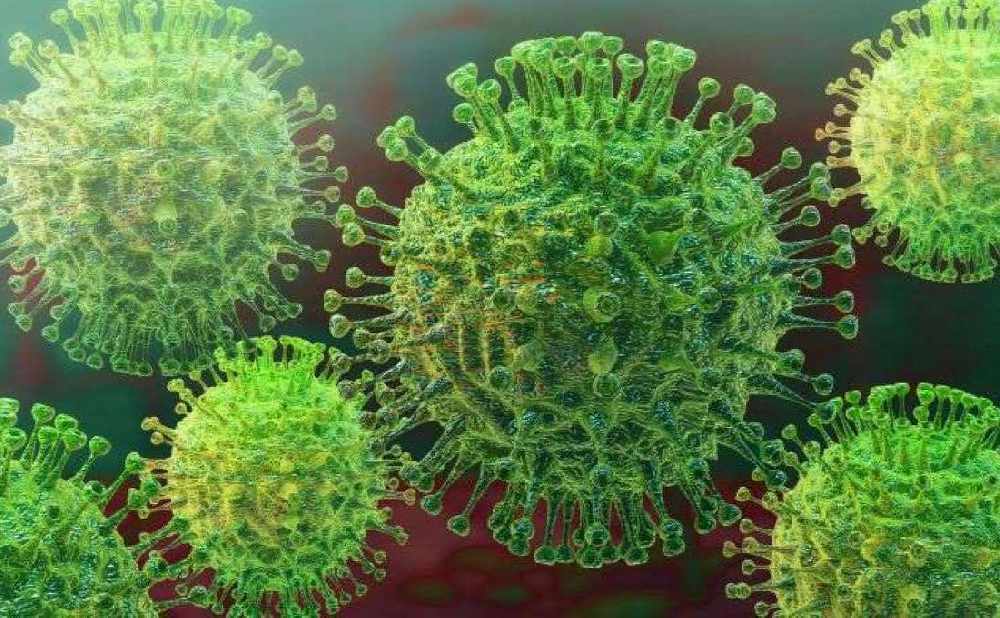 stock photo
UPDATE: One new addition has been put into our latest update of cancellations and postponements in Oxford County and the surrounding communities.
OXFORD COUNTY - Due to the concerns and precautions being taken to prevent the spread of COVID-19, a number of postponement or cancellations have been announced across the region.
SPORTS:
- The Provincial Junior Hockey League announced late Thursday night that the 2019-20 season is suspended until further notice. Tonight's game #3 in the Doherty Division final series with the Tavistock Braves and Wellesley Applejax is cancelled. The Ontario Minor Hockey Association has suspended all hockey programs at all levels until further notice.
- Ontario soccer has suspended all sanctioned events and games until further notice.
- All Hockey Canada-sanctioned activities, including our national championships, until further notice, effective Friday, March 13, 2020.
- Community centres, arenas and pools are closed in every township across Oxford County.
- The Woodstock Curling Centre is closed for the remainder of the season.
BUSINESS:
- Due to the current conditions with Covid-19 we have closed the Heart FM offices to all members of the public. There will be no prize pick up. We have also suspended all daily and weekly contesting for the time being.
- Investment Planning Council in Woodstock is temporarily suspending all office walk ins and face to face appointments until further notice. they are available via phone or email. Essential transactions can be arranged via email or through other arrangements.
- The following Cyber Security Workshops from the YNCU will be canceled in an effort to limit public gatherings and prevent exposure to COVID-19 (Coronavirus).
- March 19th | 10:30AM–11:30AM | Luther Village On The Park
- March 21st | 9 – 10:30AM | Conestoga College Waterloo Campus
- March 14th- April 5th - All of the Good Beginnings' child care centres and School Age programs will be closed. This will include the Algonquin Child Care Centre, Community Complex Child Care Centre, Oxford Gardens Child Care Centre, Parkside Child Care Centre, All School Age programs, including Before & After School Care, PD Days, and March Break.
- All EarlyON Child and Family Centres and programs in Oxford County are closed from March 14th to April 5th.
- Woodingford Lodge is closed to the public until further notice.
- Chartwell Oxford Gardens has imposed limitations on who can enter the facilities
- The City of Woodstock has closed all recreational facilities and closed all programs, including March Break programs.
- All GoodLife Fitness cubs and Fit4Less locations are closed across the country
- River Valley Golf and Tube has closed tube slibe operations for the season.
- The Woodstock Fitness and Racquet Club is closing until further notice.
- Bullwinkle's Eatery will continue operating as a takeout service and they will be relocating temporarily to College Avenue Uinted Church on Peel and Wilson Street. Beginning on March 24th, their new hours of operation are from 12:00 pm to 1:00 pm on Tuesdays, Wednesdays and Thursdays. There will be a minimum $1.00 donation for lunch on Tuesdays and Thursdays and a free, lighter lunch provided on Wednesdays. There is no direct access to the building and customers will be served at the door.
- Rawsome Dogs have closed temporarily as of March 20th at 7:00 pm. They'll have a drive-thru on March 21st and they ask you call them at 519-421-9305 upon arrival to place your order. They ask that you also have your credit/debit information so it can be entered in manually for payment and they'll have your order assembled and ready out front. Effective as of March 24th, they will be open Tuesday through Saturday from 12:00 pm to 5:00 pm and they'll be closed on Sunday and Monday.
- Brickhouse Brewing is closing their dine-in and bar services and they'll have takeout and retail beer services only. Their hours of operation will be from Monday to Saturday from 11:00 am to 9:00 pm and they'll be closed on Sunday. They're accepting debit & credit payments only.
- The taproom at Upper Thames Brewing will be closed until further notice and there will be only retail beer to go. They're accepting debit & credit payments only and all of their events will be postponed until a later date. Event rentals will be contacted to reschedule and for any rental questions you can email Erica at admin@upperthamesbrewing.ca.
ENTERTAINMENT:
- The Woodstock Dutch Theatre has postponed their play until a later date due to the Corona Virus. They were supposed to play this Saturday afternoon and Saturday night at the Market Centre Theatre in Woodstock.
- The Board of Directors at The Ingersoll Theatre of Performing Arts have made the difficult decision to cancel our upcoming shows, "7-10 Split" and "Tia McGraff in Concert", due to the COVID-19 virus issue.
- A Few Good Men and Kinky Boots, and our upcoming production of Billy Bishop Goes To War in Waterloo from Drayton Entertainment been postponed.
- The Stratford Festival has cancelled performances until May 2nd.
- K2K Productions' performance of Annie KIDS has been postponed. It was scheduled to run from April 2nd to 4th. A new date will be announced in a few weeks.'
- Cineplex theatres has closed all locations until at least April 2nd.
- Riffs Music Lounge is closed.
COMMUNITY EVENTS:
- The Forest City Road Races has decided to cancel their in-person race event scheduled for April 26, 2020, and instead offer a "virtual race" due to concerns related to Covid-19.
- Oxford County OPP and Woodstock Police are reporting that the 'All Dressed Up' event scheduled for March 26th in Ingersoll is cancelled due to COVID-19 concerns.
- United Way Oxford is postponing it's U-Dodge fundraiser scheduled for April 18th and cancelling the United Way Oxford Community Celebration scheduled for March 26th.
- All court houses have been suspended until further notice. So if you had a court date this week, it has been postponed. You will be notified of your new date. All POA court services will be closed for three weeks.
- The Woodstock/Oxford Rotary Fish Fry has been cancelled.
- The Woodstock Rotary Club has cancelled the Festival of Music.
- Ingersoll's STICH Supper Club has been suspended for the duration of March and the supper on April 2nd. Stich Supper Club is a weekly free community dinner in Ingersoll that is open to everyone, and especially targeted at low-income and lonely people.
- The three march break skates sponsored by MPP Ernie Hardeman in Norwich, Ingersoll and Tillsonburg have been cancelled.
- Bullwinkle's will remain open, however they will move to a takeout service until further notice.
- Writer's Cafe at CMHA Oxford has been postponed until further notice
- Operation Sharing Potluck and Annual Meeting next week at College Ave Church has been postponed
- The Woodstock Agricultural Society is cancelling the Woodstock Home Show scheduled for March 20-22, 2020. The decision was a not an easy one according the to Ag society. At this time they are encouraging everyone to follow the recommendations as set out by the various health agencies. The show will return in 2021.
- Jakeman's Maple Products and the 4-H clubs of Oxford have decided to cancel the 4-H club pancake breakfasts for the 2020 season.
- Forks and Corks scheduled on March 24th has been cancelled
- The popular Wednesday sessions of Learning Unlimited (Oxford) at the Unifor Hall on Beale St. have been cancelled for the balance of the Spring term.
- The Mount Elgin Firefighters Association Breakfast has been postponed on March 15th at the Salford Community Centre.
- The Woodstock Nostalgia Show, which was scheduled for March 15th, has been cancelled.
- St. Patrick's Concert at Church of the Epiphany has been cancelled. It was scheduled for March 15th.
- All classes are canceled for the Swimmettes Club until further notice.
- Bingo on Thursday evenings at the Lions Club of Woodstock has been cancelled until further notice.
- All OLG Casinos across the province are temporarily closed.
- Easter Egg Hunt that was scheduled to run on April 11th has been cancelled.
- Spring Clean Up, which was scheduled for April 18th has been cancelled.
- Arbor Day, originally scheduled for April 24th, has been cancelled.
- Woodstock Hospital's Diabetes Education Program's "Your Eyes and Diabetes," with Speaker Dr. John Russell is cancelled. It was scheduled for April 23rd at the Unifor Hall in Woodstock.
SERVICES:
- The Small Business Centre has cancelled all in person Face-to-Face consultations, outreach visits, meetings, and scheduled workshops until further notice.
- WDDS is closing it's office, effective today at 4:00 pm until further notice. All programs and offices will be closed to the public until further notice.
- Arenas and all recreation facilities in the region are currently closed until further notice.
- The Woodstock Public Library will be closed until further notice.
- Oxford County Libraries are closed until further notice.
- CMHA Oxford is taking precautionary measures in response to COVID-19, click here for a full list of service cancellations.
If you have an event that is being cancelled and you want it added to list contact the newsroom at 519-537-8040 or via email news@1047.ca.