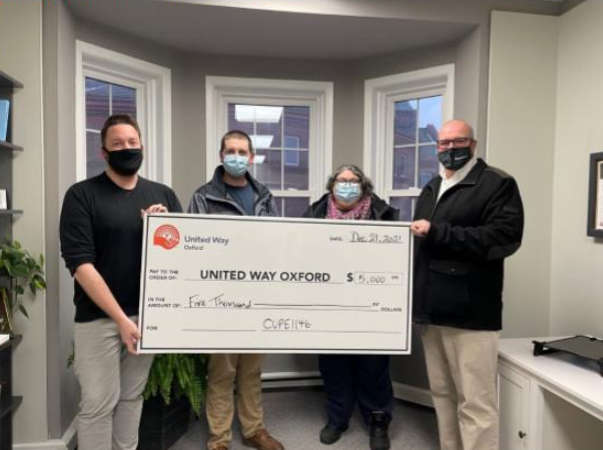 CUPE Local 1146 presented three cheques for $5,000 each to DASO, United Way Oxford and the Salvation Army this week.
WOODSTOCK - CUPE Local 1146 was in the giving mood this holiday season.
They made several donations earlier this week.
The first stop was $5,000 cheque for United Way oxford.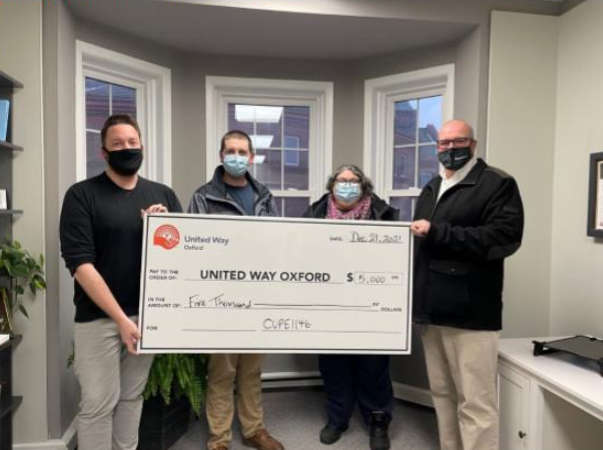 This money will be used to programs such as housing outreach, transitional housing program, mentoring, mental health and Big Brothers Big Sisters.
CUPE members also donated $5,000 to the local Salvation Army and $5,000 to DASO.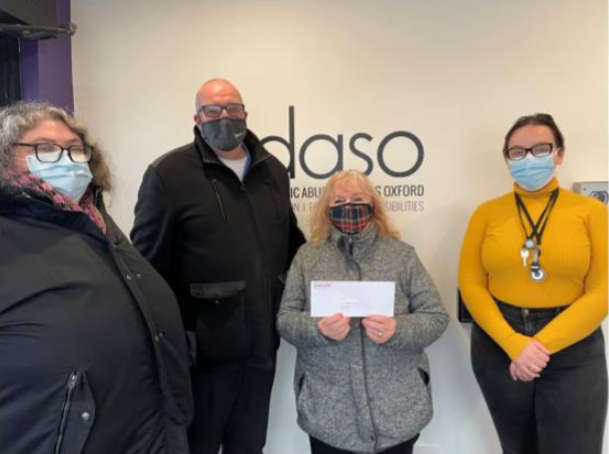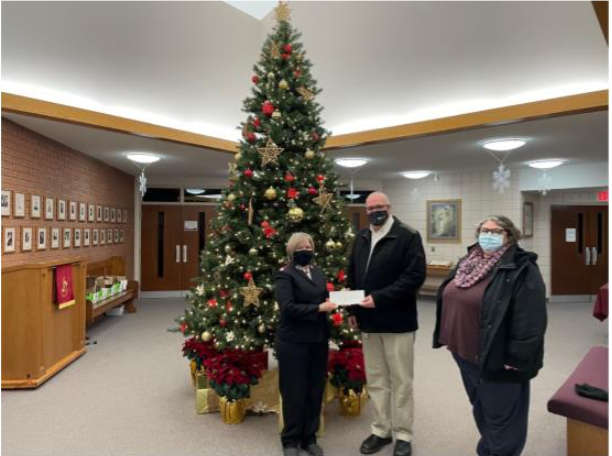 CUPE 1146 is comprised of City of Woodstock Workers and Oxford County Workers from Human Services and Waste Water.