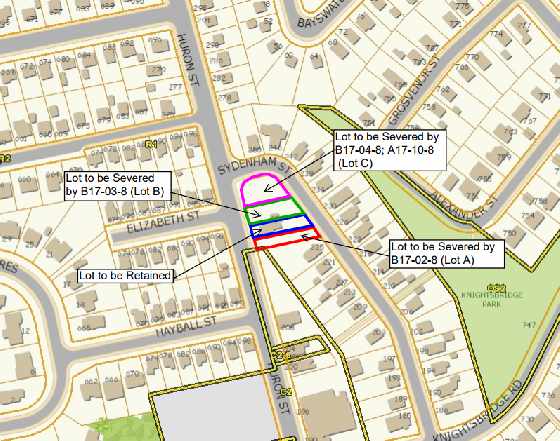 Photo Credit: Woodstock City Council Agenda January 11th 2018
Woodstock City Council heard a delegation from a Sydenham resident who is very concerned about a proposed development in the area.
WOODSTOCK - A controversial development was one of the hot items on the latest Woodstock City Council agenda.
A developer would like to create four residential lots on the corner of Huron Street and Sydenham Street. But Councillor Todd Poetter doesn't think this is a good idea.
"It puts four more driveways going out onto Sydenham which is a very restrictive street plus there is a big curve there."
Council also heard a delegation from William McDonald, who is also concerned how to the development would impact the area.
Poetter says this isn't the first time they have heard from the Sydenham community.
"That would probably be the eighth time the Sydenham residents have come because they are dearly worried about their neighbourhood. Their trees have been cut down and they were extremely upset about that. They support their neighbourhood and they come out every time so it's good to see them out."
Woodstock City Council would rather see three units and a small parkette instead.
Further discussions will take place with the developer, to see if they can come to an agreement.