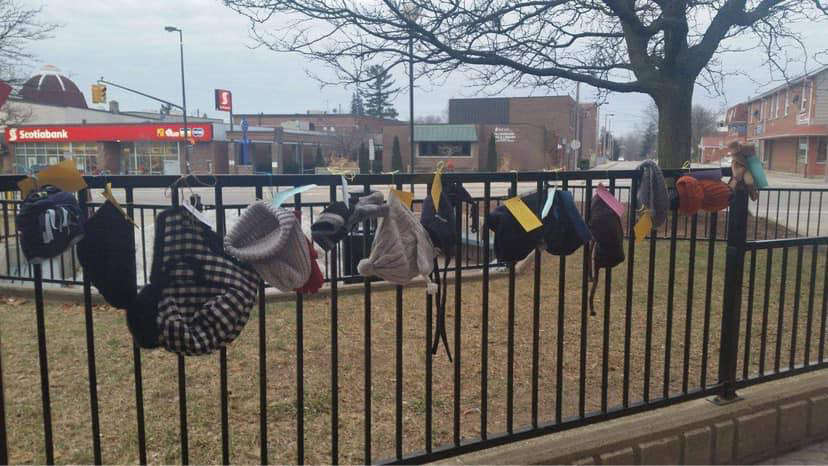 You can donate scarves, hats and mitts to the local Sobeys for the 4th annual Tillsonburg Scarf bomb happening on December 18th this year.
TILLSONBURG - Tillsonburg's annual scarf bomb is happening on December 18th this year.
The initiative started four years ago by Cathy Lynn Doyle-Ryan. They didn't do it last year because of the pandemic. This years event is being headed by Nicole Tait.
The scarf bomb, is where scarves and other winter clothing items are donated and placed around town for people to grab them. The scarves and winter items are free to anyone who needs it. They are all hung up around the front of the town centre mall and library lane. Sobey's in Tillsonburg is currently accepting donations.
Doyle-Ryan says the scarves usually don't last long.
"We have had people come up and say this is such a great idea, I have read previous years, where people were able to get a hat and mitts for their kids. People really seem to appreciate it."
Another way to get in the festive mood this year is happening on the Talk Tillsonburg Facebook page. Doyle-Ryan says she has issued a decoration challenge.
"With everything people are going through, I think people need to get that boost of Christmas cheer. I put out the challenge last year for all of Tillsonburg to get their lights up, even if it is just one strand, let's make Tillsonburg look the brightest, let's light up Tillsonburg."
The goal is just spread a little bit of Christmas cheer as we get set for the holidays.