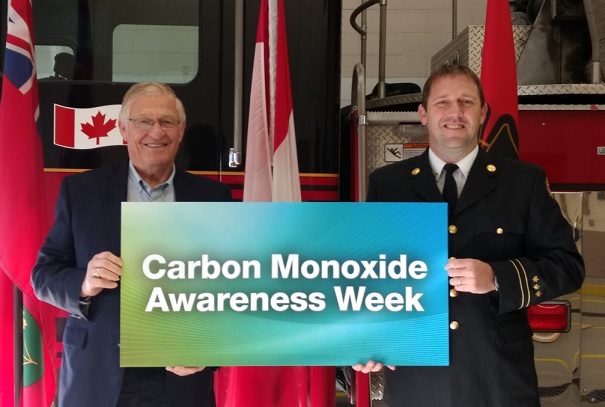 file photo from 2019,
The clocks turn back one hour this weekend, the perfect time to change the batteries in your smoke and C.O detectors.
WOODSTOCK - We fall back this weekend.
Don't forget to turn the clocks back one hour when you wake up on Sunday.
The Woodstock Fire Department says clock change is also a good time to replace the batteries in your smoke detector. Public Information Coordinator Lisa Woods says it is important to change your batteries twice a year and the time change is a good reminder.
"To make sure they have a clean fresh battery, so they can do the job that they are supposed to do, which is protect you from a fire or a carbon monoxide leak."
She adds having working smoke and C.O alarms in your house can be the difference between life or death.
"In a fire, one breath of smoke kind of makes you dizzy and lightheaded and three breaths can leave you on the ground unconscious. With carbon monoxide, you can mistake the symptoms for the flu, instead of a carbon monoxide leak and again it is life or death."
Even wired detectors have back up batteries, in case the hydro goes out. The fire department also wants to remind everyone that alarms need to be replaced every 10 years, that includes wired and battery alarms.