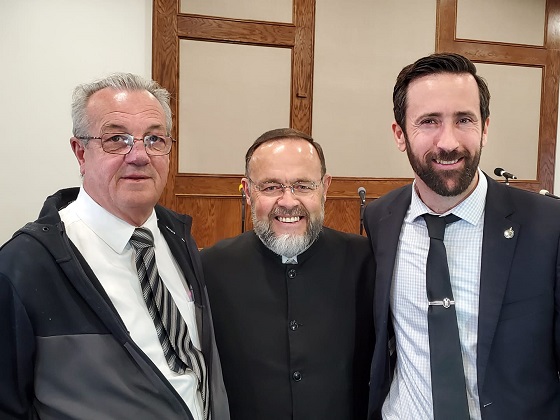 A Judge has ordered the doors to be locked at the Church of God in Aylmer and more fines have been handed out.
AYLMER - The Church of God in Aylmer is going to be locked until the Province allows up to 30 percent capacity again.
Ontario Superior Court Justice Bruce Thomas issued the ruling today. The Church of God has repeatedly ignored COVID-19 protocols, holding services at full capacity with most people inside not wearing a mask. They have also been very vocal encouraging others to do the same.
The church has been fined $35,000 and controversial pastor Henry Hildebrandt has been fined $10,000 and Assistant Pastor Peter Wall $3,000. The church will also have to pay back $69,000 in court costs.
The Church of God is one of three in the region who are challenging the public health orders in court. There case will be heard in the Fall.
It's not immediately clear what is going to happen this Sunday when the doors are locked at the church and what the parishioners will do. Hildebrandt has already posted a defiant post on his Facebook page regarding the decision.