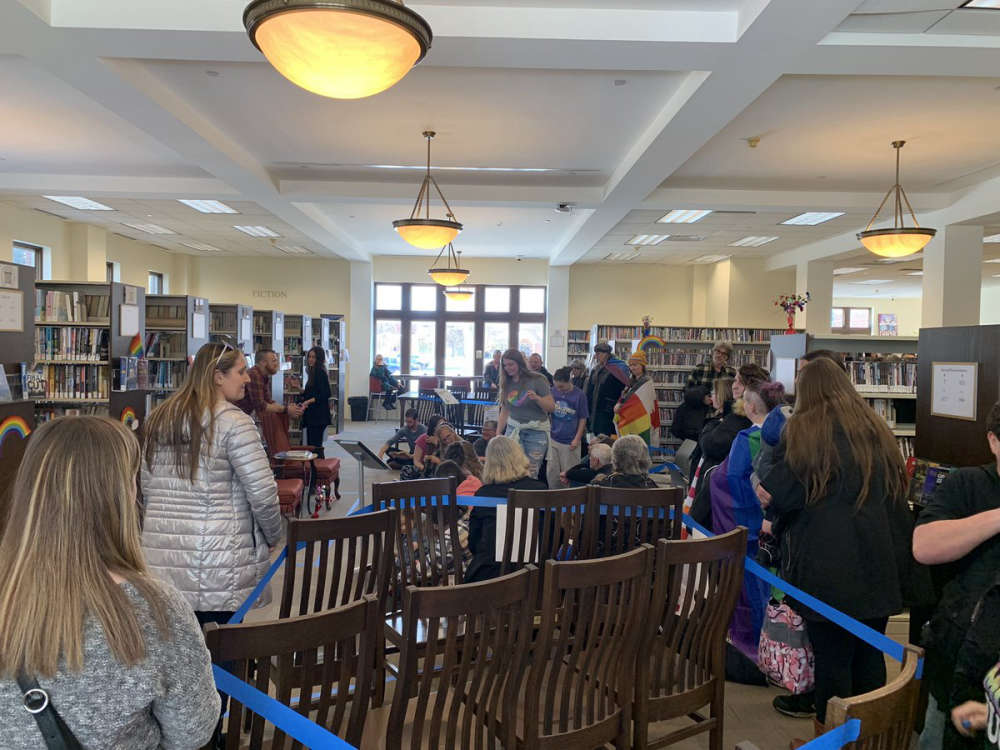 The was a small group of protestors who attempted to disrupt the event but they were quickly removed and the event went on smoothly. 
WOODSTOCK - The Woodstock Public Library was excited to host Drag Storytime this afternoon.
It has been a staple at the library for several years, and the library was able to host it's first in-person storytime event since the pandemic began.
Oxford County Pride President Tami Murray said the event seen an amazing turn out of families with open ears and were excited and ready to learn.
"There were about five different books read. All of the books focus on diversity, equity and inclusion. And being different or having different families, and making sure we are looking at how to challenge bullying in the world today."
The was a small group of protestors in attendance, one of which tried to interrupt the story time, but was asked to sit down and act respectfully.
Tami wanted to thank the community leaders who came out this afternoon to support and lead by example.