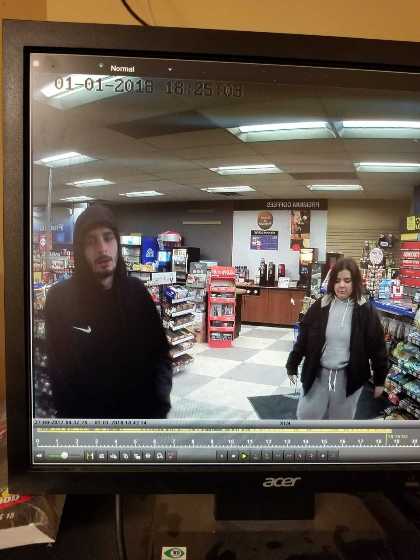 Police are searching for a man and a woman who have been trying to use fake money in Woodstock.
WOODSTOCK - Woodstock Police are reminding store owners and staff to be on the alert for fake money circulating in the Friendly City.
A man and a woman have tried to pass off the fake bills at the Mac's Milk store and Tim Horton's on Norwich Avenue. The man is described as being in his late 20's or early 30's, slender build, with black hair, dark moustache and beard, wearing a dark hoody.
The woman is described as being in her late 20's or early 30's with a heavy build, dark brown shoulder length hair wearing a grey hoody, grey sweat plants and a black coat.
Police have obtained surveillance footage of both suspects.
Police are requesting anyone who may have information regarding this crime to contact the Woodstock Police Service at 519-537-2323 or Crime Stoppers.