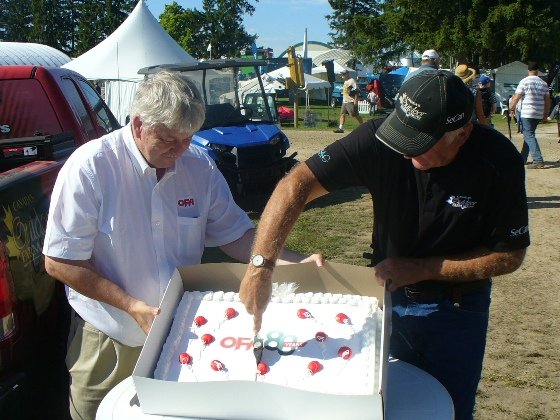 The Farm Show is set to take over Woodstock for the next three days.
WOODSTOCK - Canada's Outdoor Farm Show officially kicked off today at the Woodstock Research Centre.
Over 40,000 people are expected to take in the show over the next three days, providing a nice little economic boost to the City. President of the Farm Show Doug Wagner tells Heart FM they are also celebrating a special anniversary this year.
"The largest farm organization in Ontario is the Ontario Federation of Agriculture and we were quite pleased to be celebrating their 80th anniversary here at the show."
They also honoured the 4H at the opening ceremonies and the University of Guelph who is responsible for the Woodstock Research Station. Wagner says this show is about the future, science and technology that is available in the agriculture industry. He says they will have plenty of hands on demonstrations.
"Winter time we always see farmers going to speaker programs and September they come to the farm show to see how things operate. We actually have 5 exhibits this year that have ride and drive, you can test drive a brand new Toyota truck, Kubota has a new tractor that they just released this year that you can test drive, we also have a lot of livestock here and more importantly the new equipment, technology to care for and manage technology."
You can find more information about the farm show and their exhibits online here.