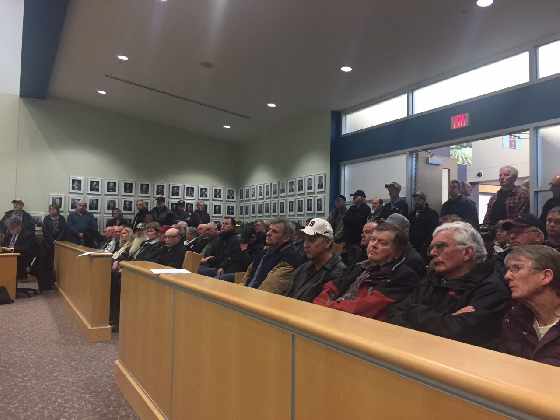 Oxford County farmers came out in force as County Council discussed farm property taxes.
OXFORD COUNTY - Oxford County farmers packed council chambers while council discussed farm property taxes.
Farmers in the area were facing a 19.2% tax increase, but council voted to change the mill rate from 0.25 to 0.22.
Warden David Mayberry tells Heart FM how this will impact the farmers.
"If the mill rate had been 0.25 of the residential rate, they would have paid 0.03 percent more. This is a small change, but it will be significant because of the large number of dollars in the assessment."
Instead of a 19.2% increase the farmers should now be facing a close to 5% increase.
East Zorra Tavistock Mayor Don McKay says although this resolution doesn't address the whole problem, it is a step in the right direction.
"It is good news for them, it's good news for us, and together we can make it an even better county."