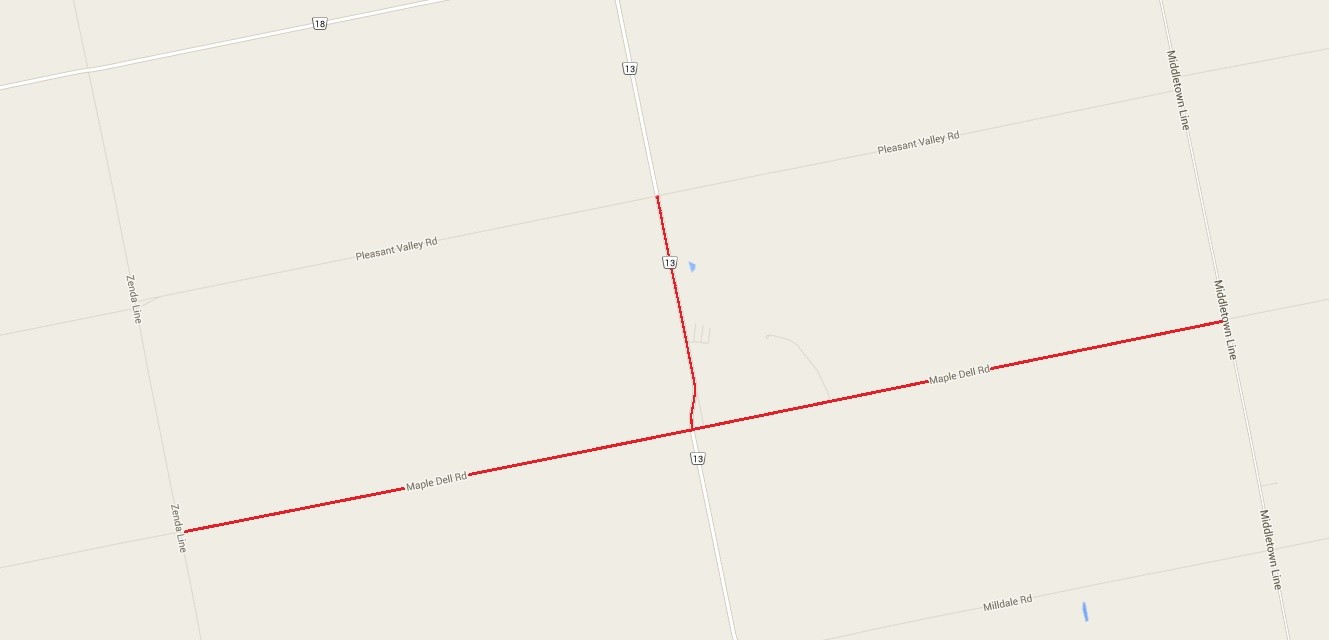 Roads closed for the police investigation.
One man is dead and thousands are without power after a single vehicle crash into a hydro pole Saturday morning in Norwich Township.
NORWICH TOWNSHIP - One man is dead after crashing his vehicle into a hydro pole early Saturday morning on Oxford County Road 13 in Norwich Township.
Oxford County OPP received the call at 7:50 AM to head to the scene on Road 13 just north of Maple Dell.
23 year-old Kolin Smith of Norwich Township was ejected from his vehicle, and transported to a local hospital where he was pronounced dead.
Police, Oxford County EMS, Otterville Fire and hydro crews were called to the scene.
OPP closed Oxford County Road 13 between Pleasant Valley Road and Maple Dell Road, as well as Maple Dell Road between Middletown Line and Zenda Line.
As of 1:30 PM, most residents had reported that their power was restored while Hydro One were advising that all power should be restored by 2:30 PM.