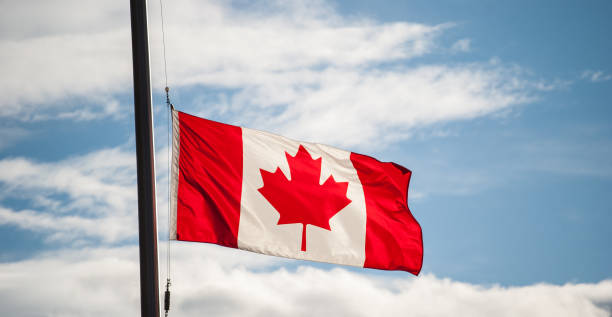 Flags to return to full mast after Remembrance Day
The federal government will raise flags on Sunday on all federal buildings and the Peace Tower.
Crown-Indigenous Relations Minister Marc Miller says the flag will be raised at sunset this Sunday, and lowered at sunrise the following day to mark Indigenous Veterans Day.
Flags will once again rise and be lowered on the 11th for Remembrance Day.
After those ceremonies, flags will return to full-mast.
"As the paramount symbol of our nation, the act of flying the National Flag of Canada at half-mast for the longest period of time in Canada's history speaks to the extraordinary sense of loss," Miller says. "Raising the flag at this time will allow us to honour and remember important moments in Canada's history."
Flags on federal buildings have been at half-mast since May 30th, after the discovery of unmarked graves at the site of a former residential school in British Columbia.
Miller also says the flags will be lowered to half-mast on September 30th, in honour of the National Day for Truth and Reconciliation.