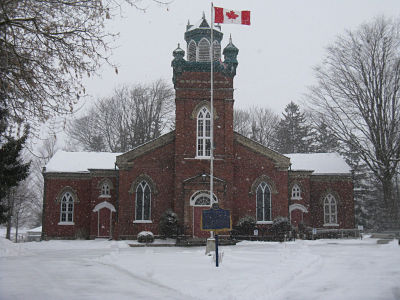 The Inn and Out of the Cold program is wrapping up, and the numbers this year are encouraging.
It was another busy winter for the Inn and Out of the cold program run by Operation Sharing at the St Paul's Anglican Church in Woodstock.
Program Coordinator Paul Arsenault says the numbers are lower this year because they are working to find residents permanent homes.
"Last month we were able to place five people from the shelter into their own accommodations, also we have approximately 6 people in our shelter right now and after Thursday we will be moving 4 people into new accommodations."
Arsenault says they average about 7-9 people at the shelter every night, which is down from last year, however a lot of the people who relied on the shelter last yearn now have permanent homes at the former Harvey Woods Lofts.
"And those numbers are down like I said over last year, last year we averaged 11 people a night overall throughout the season, so it is a good thing. Ultimately it would be great if I was put out of a job because it would mean we didn't have to have people who were homeless."
Arsenault says they wouldn't be able to run this program without the support of the community.
"It's amazing the support that we get, whenever I need anything for the shelter it is basically a phone call away and it's great that this community takes care of its own working with the County of Oxford and Social Services."
The shelter will shut down for the season after March 31st.