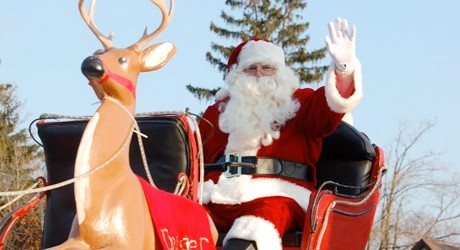 Brant emergency services will be trying to fill an EMS Vehicle with donations during the Paris Santa Claus Parade.
PARIS - The first annual Fill An EMS Vehicle food and toy drive will benefit the Paris Christmas Hampers program this year.
The goal is to completely fill a Brant EMS Ambulance with donations of new toys and non perishable food items.
Members of Brant OPP, Fire, and EMS will be collecting donations along the Paris Santa Claus Parade Route Saturday evening.