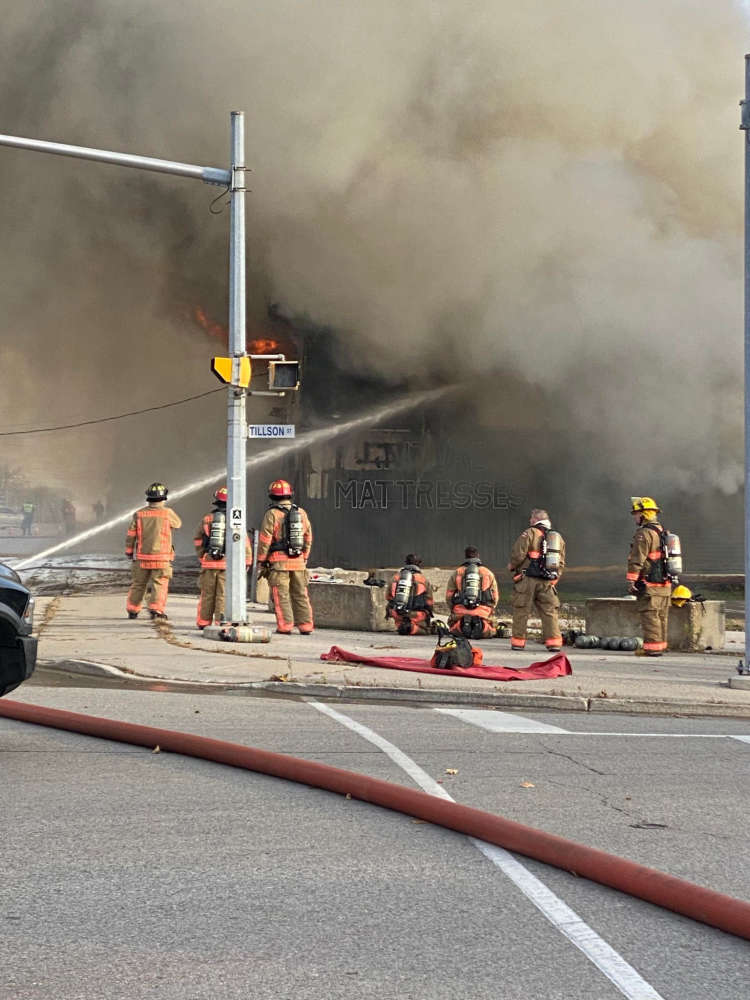 A GoFundMe page has been started for the Morrice family in Tillsonburg following yesterday's devastating fire at Morrice Furniture on Simcoe Street.
TILLSONBURG - The owners of Morrice Furniture in Tillsonburg say everyone is safe following a devastating fire.
The furniture store went up in flames yesterday afternoon. A post on the OPP West Region Twitter page first notified the public about a road closure on Simcoe Street between Ball Street and Potters Road at around 2:30 p.m. and the area was still closed at around 11:30 p.m. last night.
Few details have been released, but the OPP did confirm that one person was assessed by paramedics on scene.
In a statement on the Morrice Furniture Facebook page, the owners stated that the building is no longer and they're not sure how long they will be closed for.
A GoFundMe page had already raised over $2,600 for the Morrice family as of this morning and you can donate online here.
#OxfordOPP on scene of a structure fire on Simcoe Street in @TillsonburgTown. Road is closed between Ball Street and Potters Road. Avoid the area and updates to be provided^pc pic.twitter.com/vV2KfjL7vU

— OPP West Region (@OPP_WR) November 24, 2021