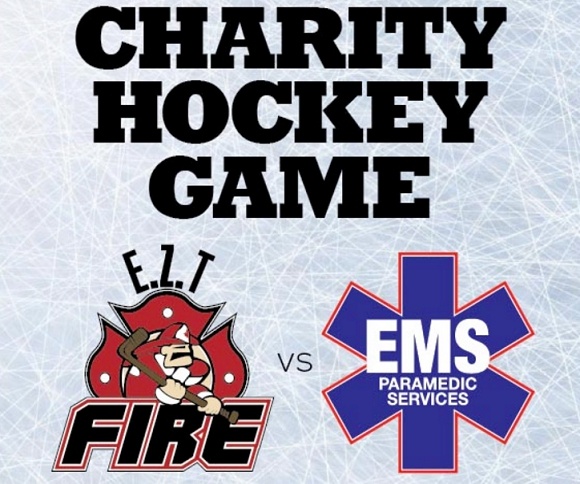 Two great causes will reap the benefits when the EZT Firefighters and Oxford and Perth EMS hit the ice.
TAVISTOCK - On Saturday March 5th, Perth and Oxford county EMS Paramedic Services will take on EZT Firefighters in a charity hockey game.
Fire Chief Scott Alexander said that the firefighters have played a game in the past against the OPP but have taken a few years off and thought it was time to play another. He also said that the game is good for everybody from the community to the firefighters and paramedics.
"We've always had good community support in the past and it gives them a way to meet the firefighters. It's good for the firefighters as far as some comrade and getting to know each other a little bit better, we work together so it's good that we can play together. Also for the EMS personnel we do an awful lot of incidents together so once again it's a good all around environment for everyone to just get more active and get to know each other as well."
Alexander also said that, while it's just a friendly rivalry, the firefighters have some good hockey players and he's sure the paramedics do as well. The game is just for fun but once the blood gets pumping it's sure to get a little bit competitive.
The goal is to raise money for charity but also to provide the public with the fun of watching a hockey game and to inform them a little bit about what they can do to make their community safer as well.
The firefighters are raising money for Muscular Dystrophy Canada and the EMS team will be donating their share of the funds to TEMA Conter Memorial Trust that provides peer support, training, and family assistance to first responders and military personnel suffering from Operational Stress and PTSD.
The game will be at the Tavistock Rec. Centre on March 5th at 5:30 pm.