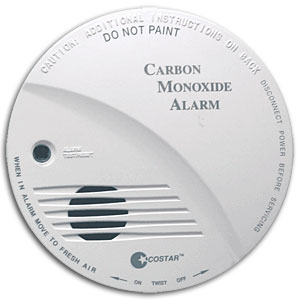 Fire crews responded to 53 calls for service over the holidays, including a near tragic run in with carbon monoxide.
WOODSTOCK - It was a busy month of December for the Woodstock Fire Department.
Earlier last month the department dealt with three major fires that resulted in two people losing their lives. Firefighters were kept busy over the holidays as well responding to 24 incidents involving medical assistance from December 18th to the 31st. They also dealt with 7 motor vehicle collisions, 7 carbon monoxide alarms sounding, 14 fire alarm activations and 1 report of a gas leak.
Crews are happy to report that a tragedy was averted on Odlum Drive thanks to a working carbon monoxide alarm. The fire department detected near fatal levels of carbon monoxide in the home that was leaking from a fuel fired appliance. Upon further investigation the department also found high levels of carbon monoxide at the semi detached home next door as well. That home did not have an alarm and the landlord was fined $360 under the Fire Prevention Act.
Deputy Fire Chief Jeff Slager says this is a perfect example of why it is so crucial to have working smoke alarms and carbon monoxide detectors.
"This near tragedy is a reminder of the importance of having working carbon monoxide alarms and an emergency escape plan in place to ensure everyone knows how to get out of the home safely. "I encourage everyone to test your CO and smoke alarms today and ensure they are working!"