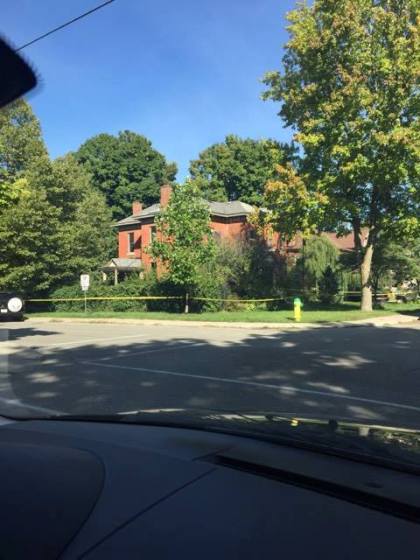 Firefighters had to rescue three people and a pet from the second floor of a home on Light Street.
WOODSTOCK - Nobody was injured after a fire on Light Street in Woodstock.
Crews rushed to the home around 11 pm last night after getting the 9-1-1 call. Public Information Coordinator Lisa Woods tells Heart FM that three people were home at the time of the blaze.
"We responded to the fire quickly, we were able to rescue three people from the home and a pet from the second floor balcony. The fire did originate in the basement, we are estimating it caused about $400,000 in damage."
An investigation is ongoing into how the fire started however it is not considered suspicious at this time."