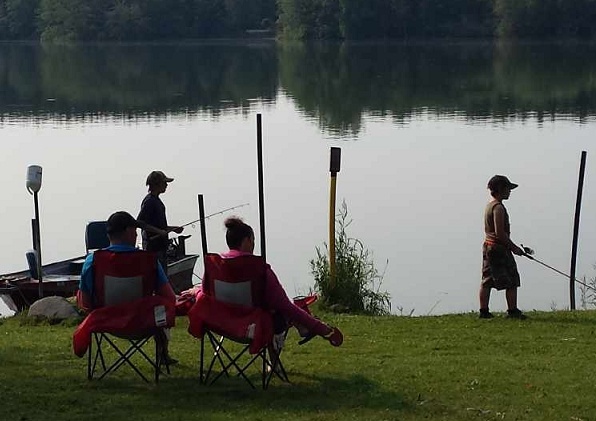 File Photo
The Ingersoll Rotary Club can help get kids hooked on fishing with a Free Fishing Day
INGERSOLL - The Rotary Club of Ingersoll is hosting a free fishing day for kids at Smith's Pond in Ingersoll.
Kids between the ages of 4 and 12 can sign up for the event on Saturday. Rotary member Lawrence Beckett tells Heart FM the pond will be fully stocked.
"We are putting 330 trout into the Smith Pond Park and the pond will be locked up with no fishing until Saturday and we are supplying the fishing lines and the bait, or you can bring your own fishing poles if you like.
Parents are being asked to sign up your kids beforehand and they will have three time slots available on Saturday. Beckett says they will even help clean the fish.
"We'll clean them up and put them in plastic bag, put them on ice until they go home. Because trout are delicate fish. You can't keep them for a long period of time without getting them cleaned up, so we will have someone there to clean them."