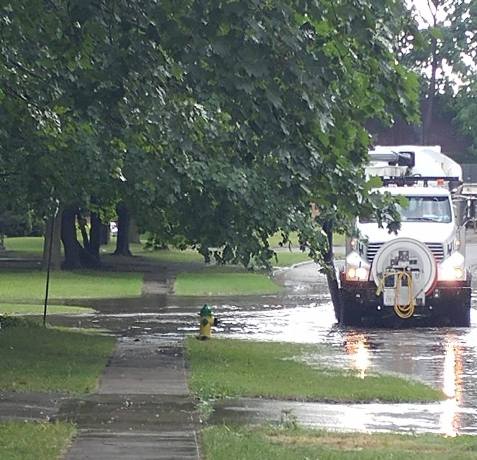 Flooding is expected today in low lying areas today as the Upper Thames River Conservation Area has issued a flood watch.
The Upper Thames River Conservation Authority has issued a flood watch for today.
Rain and warm temperatures over the past couple of days have produced a runoff across the watershed. Communications specialist Steve Sauder says no serious flooding is expected at this time.
"This is not a flood warning, that is when we are looking at issues with roads, closures or people having to be evacuated, that is not the case at this point. What we are looking at is a flood watch, which is a little bit higher than the flood bulletin we issued a few days ago. What this means is we will have water spilling out into traditional flood plain areas, so sometimes that is in the golf course area or in parks."
Peak flows are expected to occur starting Friday afternoon and continuing into Saturday in downstream areas. Water levels will remain elevated over the weekend. Sauder says we have received a lot of rain over the past couple of days.
"The Woodstock area received about 25 mm of rain overnight, so it was a fairly significant amount of rain and then we did have temperatures stay a little higher over night as well, so that's why people are seeing quite a change in the landscape today compared to a couple of days ago."
Residents are reminded to use extreme caution near all watercourses, and keep children and pets away. Ice is unstable and thin, streambanks are slippery and the water is very cold.
Residents in low lying areas can expect some flooding and motorists are being told to be cautious on some areas roads because of the risk of hydroplaning.