Heart FM is getting reports of flooding and even a small funnel cloud after the storm this afternoon in Woodstock.
WOODSTOCK - The Friendly City got hit hard with a storm this afternoon.
Heavy rain and strong winds poured down in Woodstock for about 2 hours today. One listener to Heart FM claims a small funnel cloud touched down on James st. Apparently it lifted a small dog off the ground momentarily.
We are also getting reports of flooding on Karn Ave in Woodstock. Videos and photo's sent to us clearly show the road is flooded right now after the afternoon storm.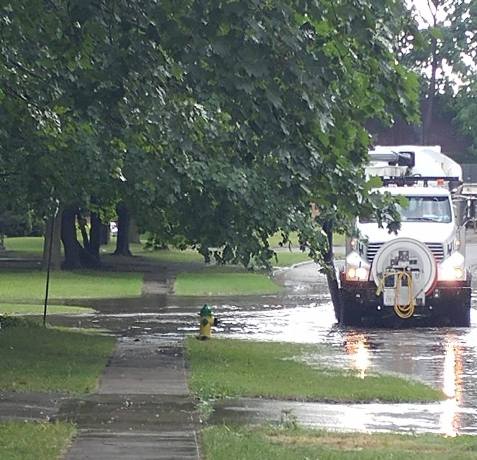 (photo and videos submitted by listeners)