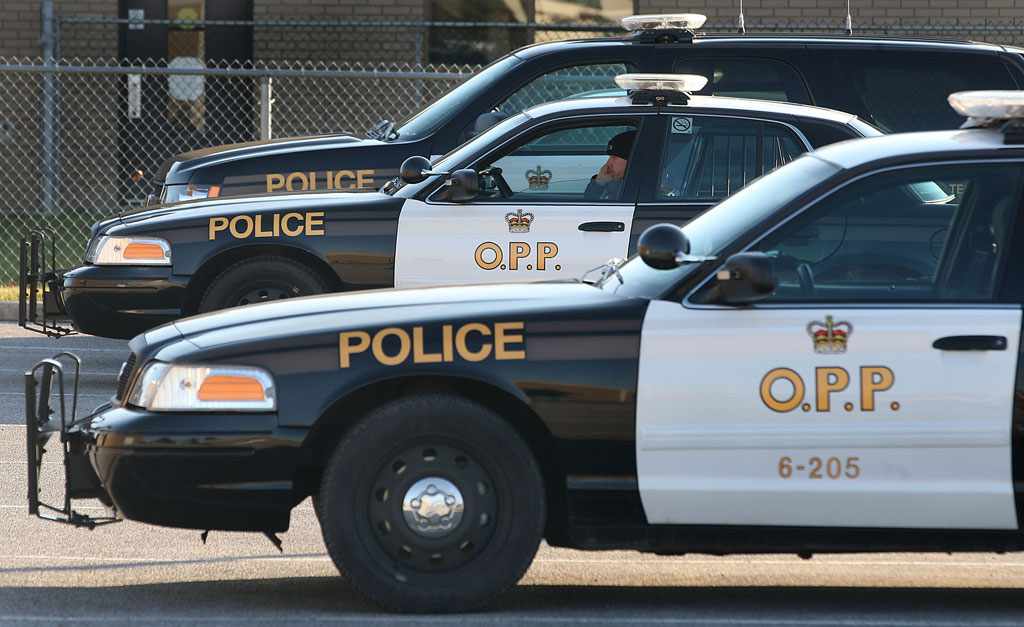 A 26 year old man from Haldimand County and a 15 year old boy are both facing numerous charges after a police chase occurred in Elgin County.
ELGIN COUNTY - Four OPP officers sustained non life threatening injuries while trying to apprehend two males in Elgin County Friday evening.
Officers spotted a stolen white pickup truck on Southdale Bourne shortly after 6pm yesterday. The vehicle failed to stop for police and continued to drive towards Shedden.
While in Shedden the two suspects reportedly broke into a home, where they stole keys to a blue pickup truck and used that vehicle to get away while leaving the white pickup behind. Officers recovered two long guns from white pickup.
OPP say the blue pickup later collided with two police cruisers on Mill Road. The vehicle then attempted to flee onto Longhurst Line where it collided with two more cruisers.
Police say the two suspects then decided to abandon the blue pickup, flagged down a passing motorist and assaulted the driver and the passenger in an attempt to steal that vehicle. The driver and the passenger did not sustain injuries and were able to flee the scene leaving the suspects behind
The two suspects then decided to hide in a ditch where they where apprehended by police.
A 26 year old man from Haldimand County and a 15 year old boy are facing numerous charges.