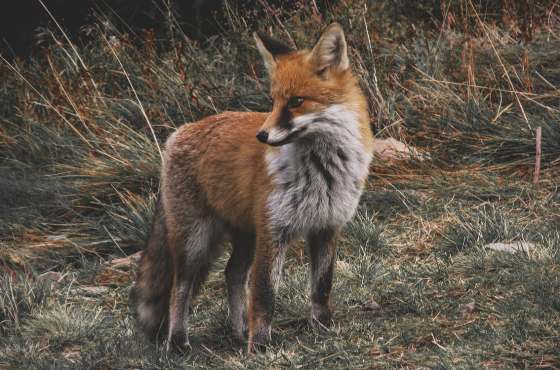 stock photo
Woodstock Police are warning the public to be cautious after several fox sightings in the Friendly City.
WOODSTOCK - Woodstock Police have received complaints about fox sightings in the friendly city.
The intelligent animals have been spotted around Southside Park, Victoria Street, Ferguson Street and also in the downtown area in alleys. Police believe they have made their way into the city looking for food.
They are often found near water, large grassy fields, parks or other areas where garbage and scraps can be found.
Foxes are typically afraid of people, however residents are advised to keep their small pets such as cats and rabbits inside and small dogs on a leash, and never left unattended.
Police are offering up some guidelines to protect yourself and your family:
- Do not put out food for foxes
- Keep waste in secure bins
- Do not put out garbage until morning of pick up
- Make sure outdoor compost containers are wildlife proofed
- Remove fallen fruit from trees and scattered bird feed from feeders (these foods attract rodents which in turn attract foxes)
- Keep pet food inside and not on your porch, deck or yard
- Enclose areas under decks so foxes don't make dens
- Get rid of piles of rock, wood or debris. These attract small animals such as mice which in turn attract foxes
- Clean up after your dog, foxes are attracted to dog feces
If a wild animal poses an immediate threat or danger to public safety, you can call police. For further information, people can visit the Ontario website https://www.ontario.ca/page/preventing-and-managing-conflicts-coyotes-wolves-and-foxes