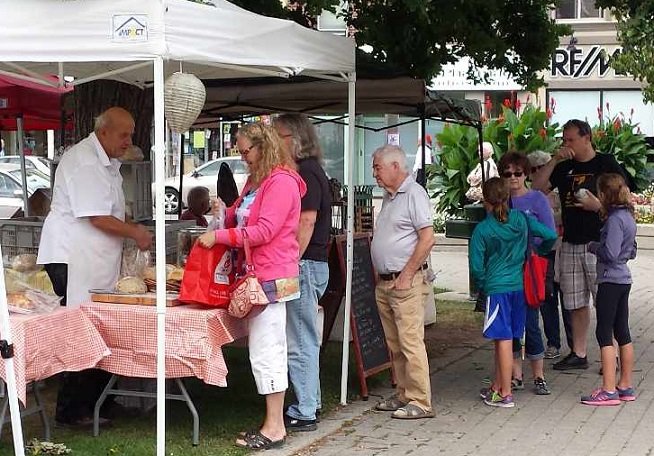 A sure sign of warm days is coming to Downtown Woodstock - The Downtown Farmers Market is about to return.
WOODSTOCK - The Downtown Woodstock Farmers Market is opening up for the season this Thursday.
They have a ton of new vendors this year selling fresh fruits and vegetables, local meats and cheeses, fresh bread, and even a winery. Manager of the Woodstock Downtown BIA Kelly Morrison tells Heart FM they have 15 vendors signed up this year.
"It's local farmers, bakers, growers, and artisans every week, we also have entertainment happening most weeks. We also have a few special events that will be happening at the market during the season."
The Market runs at Museum Square every Thursday from noon to 5:00 p.m. until October 5th. You can find a complete list of all the vendors online here.