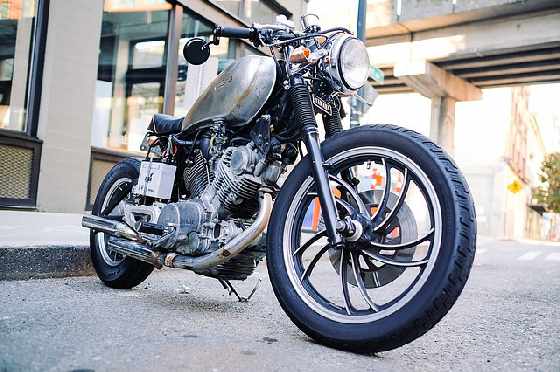 So far only one bike has been spotted in Port Dover for the annual Friday the 13th rally, however more are expected to roll into town this afternoon as the weather starts to clear up.
UPDATE: Constable Ed Sanchuk has just called in to update on us the event and he estimates over 500 bikers are taking in the festivities in Port Dover today.
---
PORT DOVER - Motorists are being reminded to keep an eye out for increased motorcycle traffic today.
Bikers will be heading to Port Dover for the annual Friday the 13th rally. Constable Ed Sanchuk says they are not expecting huge crowds today.
"I have been down there a few times this morning, and I have only seen one motorcycle parked on the roadway, however motor vehicle traffic is coming into town and as the day progresses, the motoring public may see an increase presence of motorcyclists on our roadway. So please make sure you are always checking your blind spots when you are coming up to intersections to take those few extra seconds to look before you proceed through those intersections because it could be the difference between life and death."
Sanchuk says they will have roaming spot checks happening.
"If you are coming to Port Dover, enjoy the event , but more importantly please don't get behind the handle bars or the wheel of a motor vehicle if you are intoxicated by alcohol or drugs. We will have roaming ride checks throughout Oxford County this weekend and tonight, make sure you have a plan in place, stay over night or have a designated driver and you should just come down and enjoy yourself and more importantly get home to your family."
Please make sure YOU watch for #motorcycles today and everyday. Over 500 riders descend on #PortDover for Friday 13th. #DriveSafe and #PayAttention. @NorfolkCountyCA #NorfolkOPP^es pic.twitter.com/9NrMhNWiD8

— OPP West Region (@OPP_WR) March 13, 2020