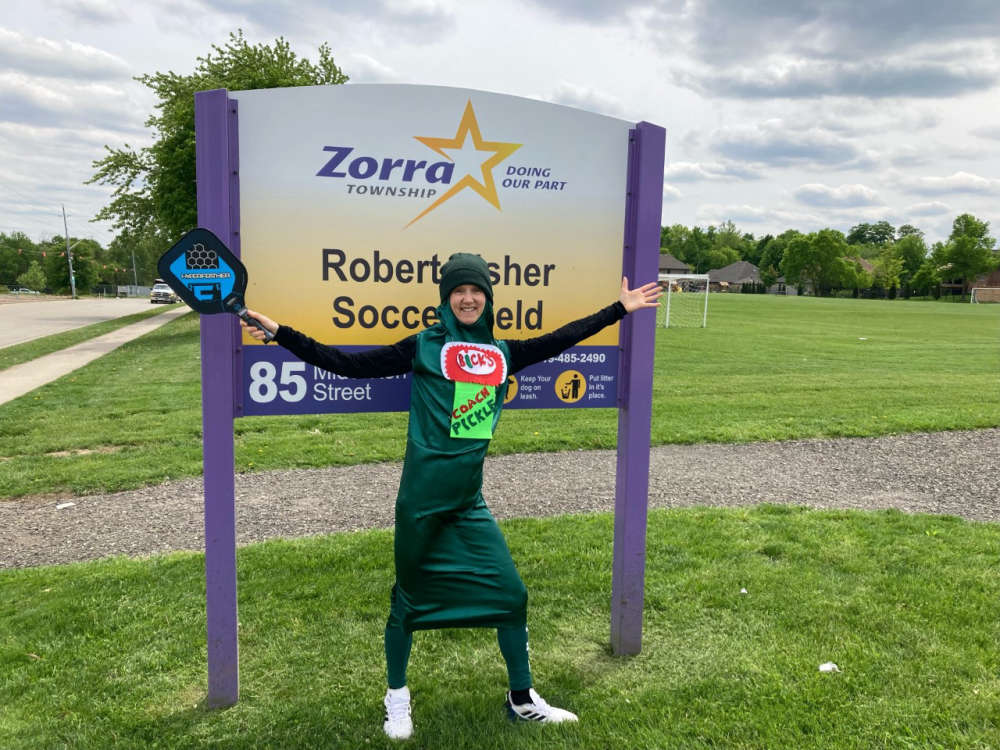 A committee in Thamesford is looking to raise $186,500 for three new multi-use courts with help from their mascot Coach Pickle.
THAMESFORD - A fundraising campaign is now underway in hopes of raising enough money to install three new multi-use sports courts in Thamesford.
Two of them will be for tennis, pickleball, and other racquet sports. The third court will be for basketball and ball hockey.
Ward 2 Councillor Katie Grigg says a resident first approached Zorra Township Council with the idea and the municipality started endorsing the committee for this project over the past year.
"There are a variety of people who have joined in and have helped shape what these courts are going to look like and where they might go. We're just getting to the point of fundraising and it's a very significant undertaking but we have a very ambitious committee here."
The project comes with a price tag of $266,500 but the Township will be contributing $79,950. This means the committee will have to raise $186,500 in order to make this project a reality.
The committee even has its own mascot and Kate Lockhart brought the character to life during the Calithumpian parade over the weekend.
"Today I am dressed as a dill pickle and I will be the mascot for this initiative over the next several months as we work to raise the funds we need. So Coach Pickle is here! She is kind of a big deal and she will be the mascot unveiling the project over the next few months."
The project is currently scheduled to be completed in 2024, but it's all depending on the committee's fundraising efforts. More details will be posted on the Zorra Multi-Use Courts Committee Facebook page.