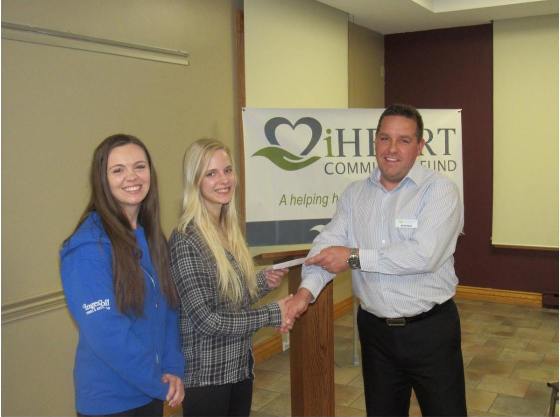 The Fusion Youth Centre has accepted a $2,500 from Derek Stead Insurance.
INGERSOLL - The Fusion Youth Centre in Ingersoll has been awarded the Heartland Farm Mutual i-Heart Community grant.
Last night they were presented with a cheque for $2,500 from Derek Stead Insurance. Administrative Coordinator for Fusion Susan Wolf tells Heart FM what the centre will do with the money.
"So with those funds we will be sending some lucky youth members to go the 39th annual Ontario Student Leadership conference."
Fusion is still thinking about how many kids they will be sending to the conference in Kingston in the fall.
"We are really trying to push girls in leadership roles and in STEM, so I believe we are going to come up with some sort of girls group and determine it that way, because the money has just come in, we haven't really thought to far along, the conference is in November, so luckily we have lot's of time to figure it out."