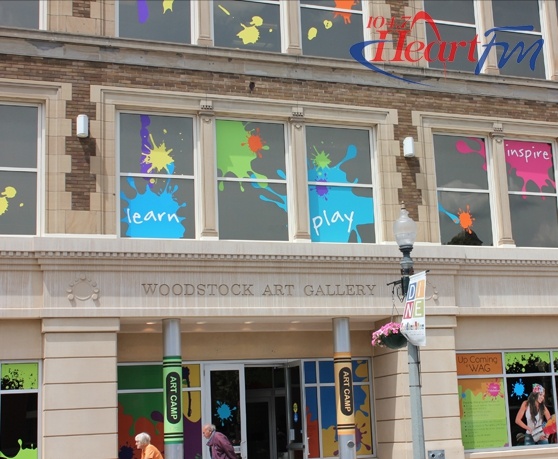 The Woodstock Art Gallery has plenty of spring themed activities and a exhibit featuring a local artist for March Break
WOODSTOCK - If the kids are climbing the walls this March Break, you can take them over to the Woodstock Art Gallery to stretch their creative muscles.
Director and Curator of the Art Gallery Mary Reid says they will be running a March Break Camp with an environmental focus, but spots are filling up fast.
"And what we're trying to do is something a little bit different. It's an environmentally themed camp. We're looking at our current exhibition that opened a few weeks ago around biodiversity, different ecosystems, the way we live in the planet and the environment. And what we're doing is kind of piloting the ideas we want to put forward for our summer camps."
If you can't make it to the camp, there's also the opportunity to simply tour the museum and discover some amazing local talent according to Reid.
"We have lots going on. We actually just turned over all of our exhibitions. One that may be of interest to many in Woodstock is an exhibition called Unlimited Possibilities. This is a two person exhibition featuring Joe Lima and Walter Redinger. But Joe Lima was actually born and raised here in Woodstock and he carries his proud Woodstock name wherever he goes."
Family Drop In times are also available so everyone can get out and see what the Woodstock Art Gallery is all about.
"Just pay what you can by donation or you can just drop in. It's certainly free for those who want to partake," Reid says. "And we have different activities that are taking place - you can do a clover collage, you can make paper flowers, all kinds of different spring based activities."
You can find out more about the Woodstock Art Gallery's March Break programming HERE