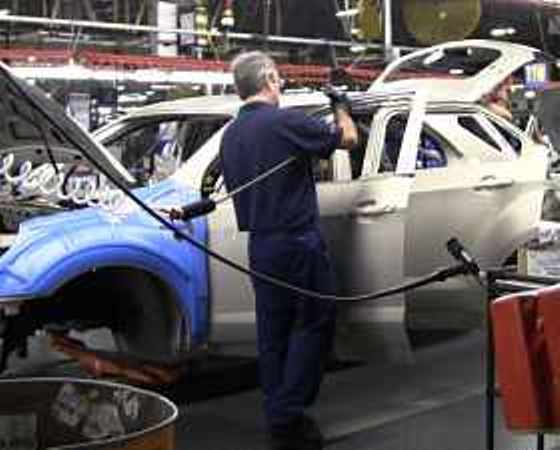 stock photo
Unifor Local 88 President Mike Van Boekel released a statement requesting a first time request for the layoff of all members at the GM-CAMI plant due to COVID-19 concerns.
OXFORD COUNTY - The auto industry has not been immune to the affects of the COVID-19 outbreak.
Vehicle sales across North America have slowed down, prompting action from the union representing the workers at the GM-CAMI plant in Ingersoll. Unifor Local 88 is especially concerned about their members at the plant facing a likely layoff in the near future.
In a statement issued Sunday night, Local 88 president Mike Van Boekel said they are hoping to get out ahead of the fall out.
"I have requested that our plant be sent home starting Monday March 23 for a minimum of 2-week layoff. This may be the first time any Union official has asked for a layoff of their entire membership, but these are not normal times."
Van Boekel adds that the request is in an effort to be proactive and help stop the spread of the virus, he says there are 2 employees currently off work due to government issued quarantines.
At this time Van Boekel says the current plan is to continue work at all plants in North America.
A task force has been set up at the factory which employs nearly 3000 employees. The task force is meeting again today to discuss next steps.
If the request is successful, members would be off the job as of Monday March 23.