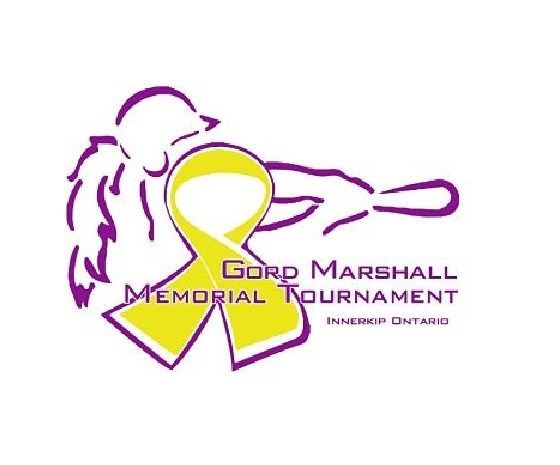 The 13th annual Gord Marshall Memorial Ladies Tournament will be taking place in Innerkip and Hickson this weekend.
INNERKIP - Today is moving day at the 13th annual Gord Marshall Memorial Ladies Tournament.
8 teams are competing for the top prize is the ultra competitive Tier 1 division and another 19 are fighting it out in tier 2. Innerkip Umpires Association Media Rep Kyle Smith tells Heart FM the tournament keeps growing in numbers.
"The plan necessarily wasn't to get this big but we had a record turnout in numbers of teams and when you get people knocking at the door, you answer the door so this year we landed at 27, we had a full 28 but one team had to back out at the last minute so we are down to 27 and that is still a great number and it makes for a long weekend of ball. I think the expansion is thanks to word of mouth, all these teams run around the summer time together at different tournaments and they start talking about the Gord Marshall tournament and they say what a great tournament it is, quality of tournament, great people who run it, we run a quality event and it's quality competition and that's what teams want as they get ready for Provincials in two weeks. 13 years in, in all my years I have never had a growth experience like this, not only in the 27 but we have 11 brand new teams coming to the tournament, teams that have never been here before and that says a lot too."
All of the proceeds from the tourney this year will go towards the local Canadian Mental Health Association. The finals are happening Sunday and it is free to watch the games in Hickson and Innerkip.
Here are the results of the games played on Friday July 8th:
Brantford Bobcats beat London Lightning 9-4
AW Milverton Int double Bramalea Slam 4-2
Haldimand Spitfire crushed London Oakridge 10-5
Owen Sound demolish AW Milverton Jutzi 13-1
London UWO won against the Whitby Int Eagles 12-0
Whitby Sr. Eagles beat Toronto U of H 7-0
Bytown Belles crushed AW Milverton Jrs 8-1
Lac St. Louis Lions defeat Springfield Grewers 4-2
Chepstow Diamonds won a game after their opponent forfeit
Here is a schedule for the finals on Sunday July 10th:
Tier 2 Games at 8:30am
Owen Sound Lady Selects vs AW Milverton Jrs (Innerkip)
Bytown Belles vs AW Milverton Jutzi (Innerkip)
Lac St Louis Lions vs Springfield Brewers (Innerkip)
KW Royals vs Etobicoke Eagles (Hickson)
Tier 1 Games at 10am
London UWO - bye to Semis
Toronto U of T has forfeit- Brantford Bobcats get bye to semis
Whitby Senior Eagles vs London Lightning
Chepstow Diamonds vs Whitby Intermediate Eagles