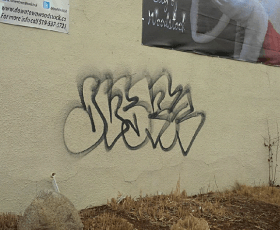 Photos submitted by Woodstock Police
Woodstock Police looking for those responsible for graffiti in the downtown core
WOODSTOCK - Woodstock Police are looking for those responsible for a series of graffiti tags in the downtown core.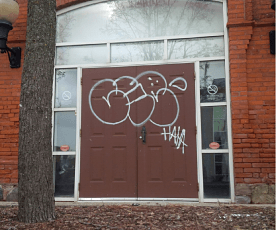 Police say the damage has been occurring over the past couple of weeks to the Museum Square wall, City Hall bathroom alley wall, Market Theatre Building and community mail boxes.
Anyone with information is asked to come forward.