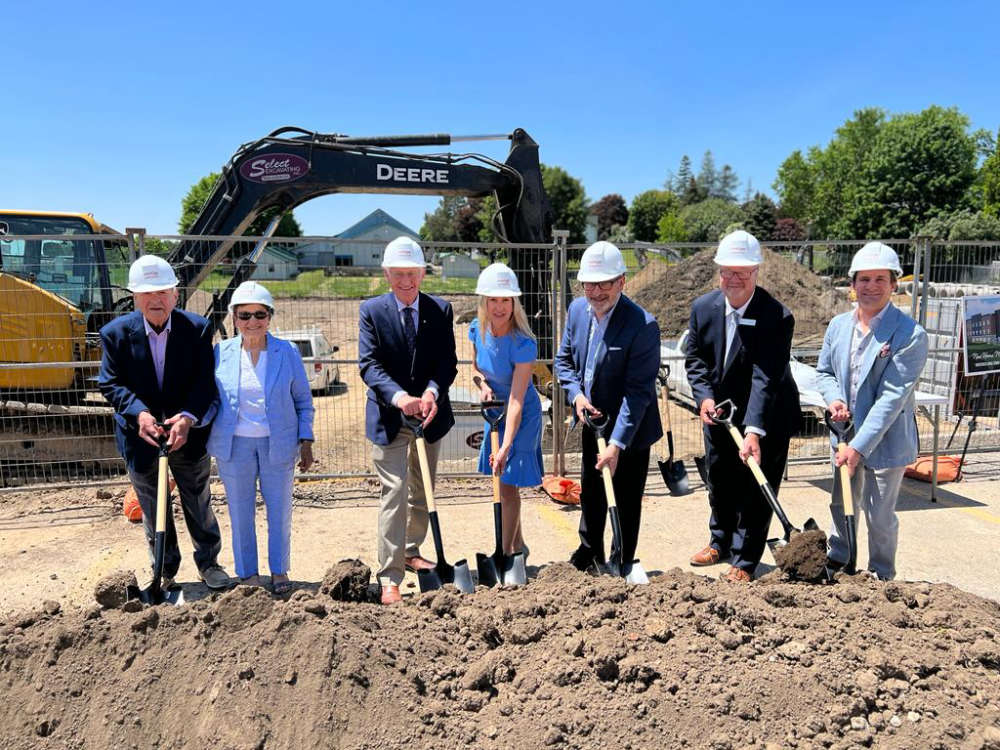 Photo Credit: Paul Calandra Twitter page
The new peopleCare in Tavistock is going to include 28 new and 100 upgraded long-term care beds. It's expected to open late next year.
TAVISTOCK - Construction is now underway for the new peopleCare long-term care home in Tavistock.
The new building is going to house 28 new and 100 upgraded long-term care beds, larger resident common areas, and have air conditioning throughout the building.
peopleCare is also hoping to offer specialized dementia care services for residents.
In a press release from the province, Long-Term Care Minister Paul Calandra congratulated peopleCare on the groundbreaking.
"Today's construction start is a significant milestone for Oxford County. When the building is completed, 128 residents will have a new place to call home, near their family and friends."
Oxford MPP Ernie Hardeman also offered his congratulations.
"This new and upgraded long-term care home is an excellent development for Oxford and will build on peopleCare's record of providing top-quality service to residents and their families in our community."
Megan Allen-Lamb, the President of peopleCare Communites says the new long-term care home will be a great addition to the community.
"When the new peopleCare Tavistock long-term care home opens next year, even more seniors will be able to remain in this community they love, living in a modern and beautiful home, surrounded by family, friends, and neighbours. We also look forward to continued partnership with Oxford County, East-Zorra Tavistock township, and many others in the community, to deliver on our vision for a vibrant, integrated care campus that helps older adults live and age well, and more independently — receiving a range of housing, care, services and community-based health and social supports, all in one place."
The new building is expected to open late next year. It's all part of the Ford Government's $6.8-million plan to create 30,000 new beds and 28,000 upgraded long-term care beds in Ontario by 2028.
Today, along with @erniehardeman I announced that construction has begun on a new 128-bed long-term care home in Tavistock.

This is part of our plan to build brand new, state-of-the-art long-term care homes in every corner of Ontario.

Learn more: https://t.co/09kKxeCPM8 pic.twitter.com/jpV81NWVh7

— Paul Calandra (@PaulCalandra) May 26, 2023