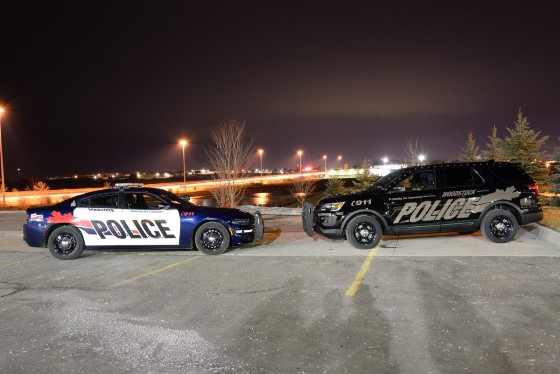 Police say the driver stopped, did a u-turn, rolled down the window and pointed a handgun at the teens late Friday night.
WOODSTOCK - Woodstock police are investigating after someone pointed a handgun at a couple of local teenagers on Friday night.
Police say someone in the car yelled "what's up" at the kids while they were heading northbound around 11:30 pm. The car then stopped, did a U-turn, rolled down the window and pointed what appeared to be a handgun at the teenagers. The car then drove off, heading southbound on Victoria Street North.
The car is described as a dark blue or black, semi older vehicle, possibly a Ford Fusion. The man holding the gun was wearing a grey hoodie and black COVID mask.
The Woodstock Police Service would like to encourage anyone having information about this investigation to contact the Woodstock Police Service at 519-537-2323 or Crime Stoppers at 1-800-222-TIPS (8477).