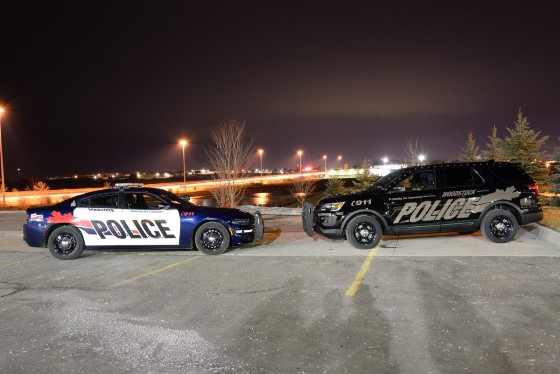 One person was taken to the hospital, the other taken away in cuffs after police responded to an incident near the Standard Tube Park in Woodstock this morning.
UPDATE: WPS are asking any potential witnesses to come forward as they continue to investigate the Friday morning incident at the Standard Tube Park.
Anyone who was in the area Friday morning around 9:55 is asked to contact Woodstock Police at 519-537-2323.
WOODSTOCK - A heavy police presence today near the Standard Tube Park in Woodstock at Dundas Street and the 11th line.
Police are investigating an incident from this morning that sent one person to the hospital with non-life threatening injuries. Police were first called to the area around 10:00 a.m today. Several people called into Heart FM about the heavy police presence, which included the Canine unit.
Officers took one person into custody and the investigation is ongoing. Few other details are being released at this time.
We will provide you with more information as soon as it becomes available.
The Woodstock Police Service would like to encourage anyone having information about this investigation to contact the Woodstock Police Service at 519-537-2323 or Crime Stoppers at 1-800-222-TIPS (8477).