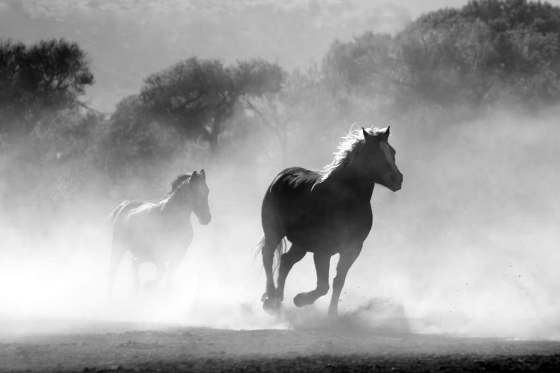 It was quite the scene on the 401 today near Ingersoll as a couple of horses were running on the highway.
INGERSOLL - The eastbound lanes of the 401 near Ingersoll were closed this afternoon after a couple of horses got loose.
Police closed off a section of the highway for a half an hour around 2:15 p.m. At one point the horses were heading westbound in the eastbound lanes with oncoming traffic. Constable Stacey Culbert explains how the horses got loose in the first place.
"So I guess what happened is their is a nearby farm on Curries Road and the horses got spooked and broke through a fence that they were contained in. So once they took off from that fenced in area, they started running towards the Eastbound Service Centre, so the farm was located just south of the Service Centre.
At least one minor crash happened because of the distraction of the horses. Culbert says luckily police were able to respond to the scene quickly.
"They were in the area at the perfect time because they were able to start slowing down traffic and moments later the horses entered the highway, so we were able to minimize any type of safety issues, I mean it was a huge traffic concern for anywhere from 30 to 45 minutes until they were able to get the horses to calm down and then the owners were on scene to corral them back together and bring them back home."