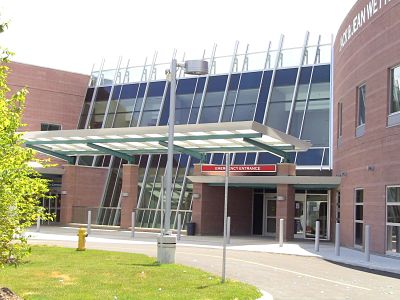 Additional funds are to be allocated to Woodstock, Tillsonburg, and Alexandra's hospitals.
OXFORD - The Ford Government has announced funding for the local hospitals in Oxford County.
Oxford MPP Ernie Hardeman says the Woodstock Hospital will receive an additional $2.1 million, Tillsonburg District Memorial Hospital will receive $500,000, and Alexandra Hospital will receive an additional $300,000.
The government is also planning on investing $2,044,000 for four new patient beds in Tillsonburg, and $7,655,000 for 15 new patient beds in Woodstock.
Christine Elliott, Deputy Premier and Minister of Health says this is part of the Ford Government's plan to better provide Ontarians with better health care.
"Ontario's hospitals have been unwavering in their commitment to protecting the health and wellbeing of Ontarians, and our government is committed to ensuring that they have the resources needed to recover from the pandemic and meet the ongoing needs of the communities they serve" By increasing investments in hospitals province-wide, our government is helping to ensure that patients have access to the high-quality care they need, when and where they need it".
The government is planning to provide over $40 billion over the next 10 years to healthcare systems. This will be used for building new facilities, renewing existing hospitals and health centers, and increasing the carrying capacity for local hospitals.