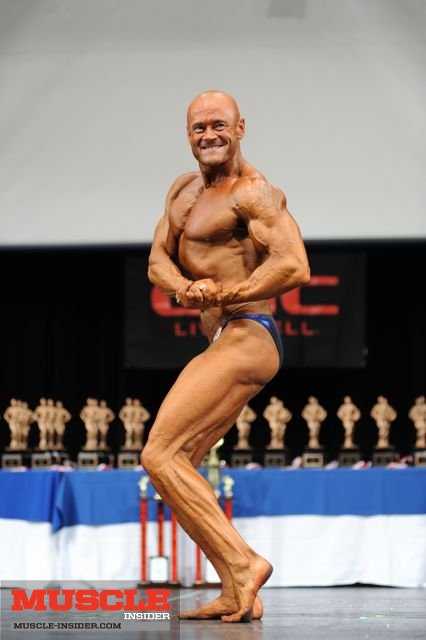 submitted
If you see Patrick Hovorka at the gym you will most likely be impressed.
WOODSTOCK - Patrick Hovorka of Woodstock can say he is a body building Pro at age 52. He won the masters and overall masters divisions at the Ultimate Fitness Events World Championships to claim his pro card.
Hovorka says he begins training and diesting 20 weeks before a competition and although his chances of winning decrease as he ages, it won't stop him.
"When it comes to body building, age is just a number, there are a lot of guys that are over 50 out there in the world that are in phenomenal shape. I know its just a matter of eating right and training and staying true to your course and you should benefit from that."
Hovorka manages to find time to pump iron around his busy schedule as the Director of Community Services in Norwich Township. If you see Patrick Hovorka at the gym, you will most likely be impressed as he has his eyes set on next years World Championships, in Toronto.
Hovorka says it's not a lifestyle for everyone.
"You have to battle through things, you have to set goals, you have to persevere and for anybody who needs a regimented life, I think it's probably well suited for you."
Weight lifiting has been his passion for the past 30 years, however he didn't start to compete until his late 30's, now with over 20 competitions under his belt he will compete with the best in the world and has no plans of putting the weights to rest.