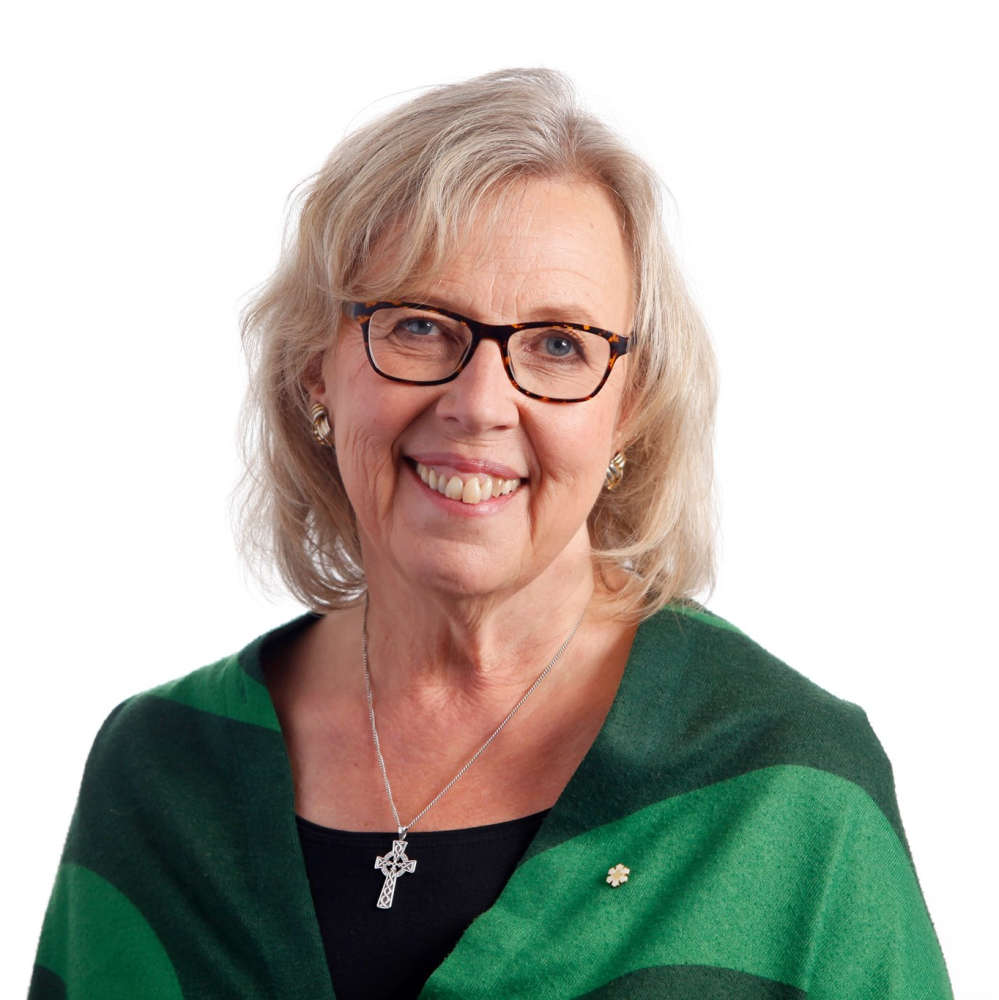 Photo Credit: Elizabeth May Facebook page
During an exclusive interview this morning, federal Green Party Leader Elizabeth May talked about her party's support for the agriculture industry, diversity, and the upcoming byelection in Oxford.
OXFORD COUNTY - Federal Green Party Leader Elizabeth May called the Heart FM studio for an exclusive interview with Dan and Marcie.
She talked about how her party supports the agriculture industry. She said agriculture is in the crosshairs of climate change and it's also a huge part of the solution.
"We want to make sure that any policies that are coming down the pike on climate are aligned with making life easier for farming families. We know that most farming families have to earn money off the farm."
She said one thing that really sets the Green Party apart is the fact that it's against the whipped vote, so all party members don't have to vote the same. That being said, May says the all Greens stand united when it comes to supporting diversity and inclusion.
"Our MPs vote the way they think they should vote, but we have six core Green values and one of them is respect for diversity. So it's in our bones, we were the first party that came out in favour of equal marriage and we were the first party to have an openly out gay leader in the early 1990s."
May also talked about why she decided to step down as party leader in 2019, only to be reinstated in last year.
"I did take a break from being leader thinking everybody has got to get out of the way so new people can step up and it's going to be good. All I can say now is not so much!"
May voiced her support for local Cheryle Baker, who is running for the local Green Party in the Oxford County federal byelection. There are six other candidates running against her; Arpan Khanna for the Conservatives, David Hilderley for the Liberals, Cody Groat for the NDP, Wendy Martin for the PPC, John Markus for the Christian Heritage Party, and Independent candidate John Turmel
During the interview this morning, May also discussed the following:
- Being in Ottawa right now and dealing with the smoke from the forest fires.
- The homelessness crisis across Canada and the need for more social housing.
- Her love of Parliament and why she decided to step back as Green Party Leader.
- Her thoughts on today's Daily Debate. How does she cut her toast? Diagonally, horizontally, or vertically?