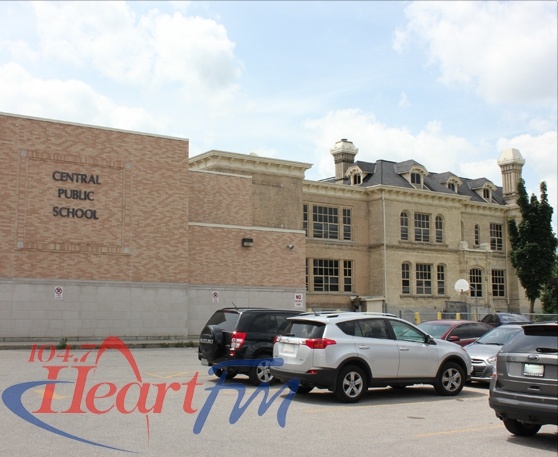 Director of Education for TVDSB Mark Fisher explains how schools will look different when you send your kids next week.
OXFORD COUNTY - Over 68,000 students in the Thames Valley District School Board will head back to class next week.
The TVDSB is the 4th largest district in Ontario with over 81,000. They have around 68,000 students who will resume in class learning next week and about 13,000 students have opted for full remote learning at 7 virtual schools. Director of Education Mark Fisher says a number of parents did opt out of in person learning last week.
"We had about 1,000 students shift in the past week or so and that was related to two things. One was the mandated mask wearing for students in Kindergarten to grade 3 and also the shift in models for high school students where they will taking one course all day, in what we call a quadmester system."
Fisher says students will need to wear masks at school and they will be there to help them.
"We recognize for some students and staff it is going to be an adjustment, so we will have breaks during the day where they can put the masks down, when they are outside for recess, they do not need to wear the masks and we have extra masks available for any students who lose or damage their masks, so we are really committed to keeping our students safe."
Fisher says parents and students will notice a lot of changes when they first arrive to school next week.
"The first thing they will notice is everyone will be wearing masks, some people in the building are also wearing PPE. We have extensive hand washing routines and protocols that will be enforced several times throughout the day, you will see physical distancing markers on the floor, you will see directionality arrows, maximum occupancy signs for bathrooms, Plexiglas in the libraries and offices, staggered recesses and lunches and students staying in their cohort for most of the day. I think the experience will be much, much different, but we will make sure kids continue to learn in a supportive environment."
Fisher says the board has done everything they can to ensure student safety this year.
"We have worked regularly with our two public health units and the Ministry of Education and we have met all safety guidelines and that there is some risk in returning to school but we have mitigated that risk and we really think their are benefits to students learning and working with each other."
You can listen to the full interview with Mark Fisher below: