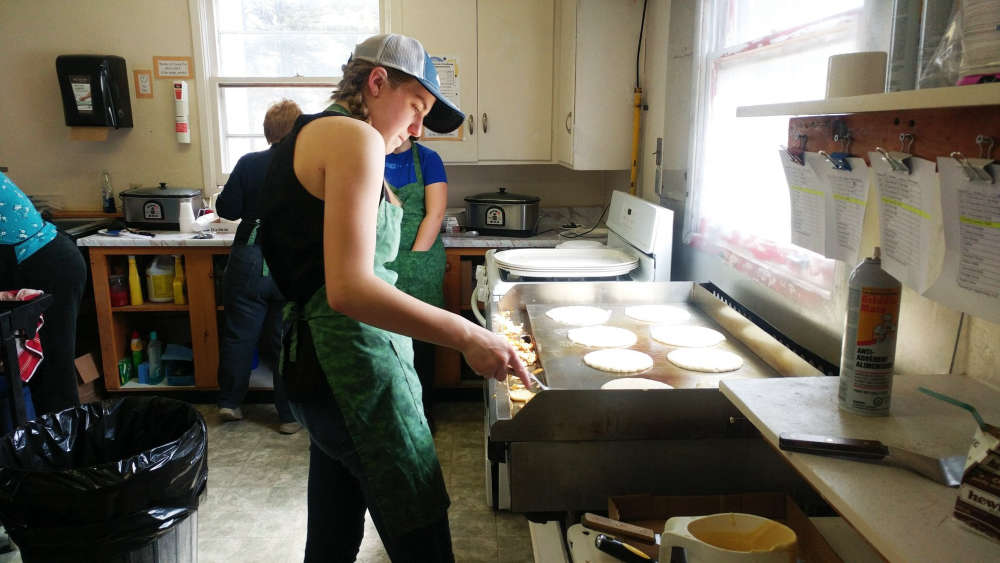 Photo Credit: Jakeman's Pure Maple Syrup Facebook page, @JakemansMapleProducts
Members of the Oxford County 4H Association will be cooking up bacon, pancakes and sausages at Jakeman's Maple Products this weekend.
OXFORD COUNTY - Oxford County 4H members will be flipping pancakes this weekend at Jakeman's Maple Products.
The annual breakfast returns for this weekend and this weekend only. The last time they had the breakfast was in March of 2020. They got one weekend in, before everything shut down for the pandemic.
4H secretary Shonna Ward says they weren't going to do it again this year, but then Jakeman's asked them to be part of their Maple Syrup Appreciation Weekend.
"It should be a great weekend, Jakeman's will have some outdoor activities happening as well, with a petting zoo, some other vendors that are coming and we are very excited to be back serving the public and mingling again."
Proceeds from the breakfast will go towards Oxford 4-H programs. Ward says 4-H offers a ton of youth programs.
"There is the dairy club, a beef club, the cloverbuds, which is a 6-8 program for youth. There is the Hickson 4-H club, Brookvale, Thamesford and we do some other projects. Right now, I am doing a hospitality program and an exploratory project is starting up in Thamesford."
They will be serving up pancakes and sausages from 9:00 a.m. to 2:00 p.m. this weekend at Jakeman's which is located at 454414 Trillium Line, Sweaburg.