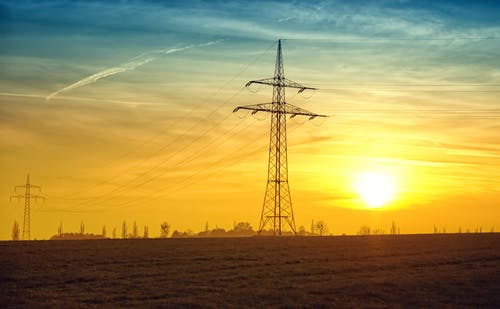 stock
As many are wondering how they will pay their rent in a few days, the Ontario government has taken measures to help lessen the stress of utility bills.
ONTARIO - Staggering job loss across the country due to the pandemic has left many people scrambling to pay their bills.

The Ontario government is offering some relief to customers. For the next 40 days, customers will automatically pay a flat rate of 10.1 cents per kWh. This is expected to reduce the monthly bill of a typical residential customer by about 15% during this period.

President of Hydro One, Mark Poweska posted a reassuring statement on the company's website for those concerned or experiencing hardship due to COVID-19.

"We have also heard concerns from customers experiencing hardship. We recognize that this is a difficult time for everyone and we want our customers to know that we're here to support them. We have additional relief programs in place to assist customers through increased payment flexibility, payment programs and financial assistance. Plus we have also extended our Winter Relief program so we can commit that no customer will have power disconnected during this time."

Customers in Oxford County with Hydro One and ERTH Power will also see the winter disconnection ban scheduled to end on April 30th, extended.
In addition, there are some programs available year round in Ontario to help with utility costs for low income families.

The Ontario Electricity Support Program (OESP) provides a monthly on-bill credit to reduce the family electricity bill and provides ongoing help.
The Low-income Energy Assistance Program (LEAP) program provides a one-time grant towards your electricity or natural gas bill if you are behind on your bill.

If you don't qualify for LEAP or OESP but you're having trouble keeping up with your electricity bill and the cost of energy-saving upgrades is out of reach, the AffordAbility Fund can help. The fund is designed to help lower your monthly electricity costs by improving the energy efficiency of your home.