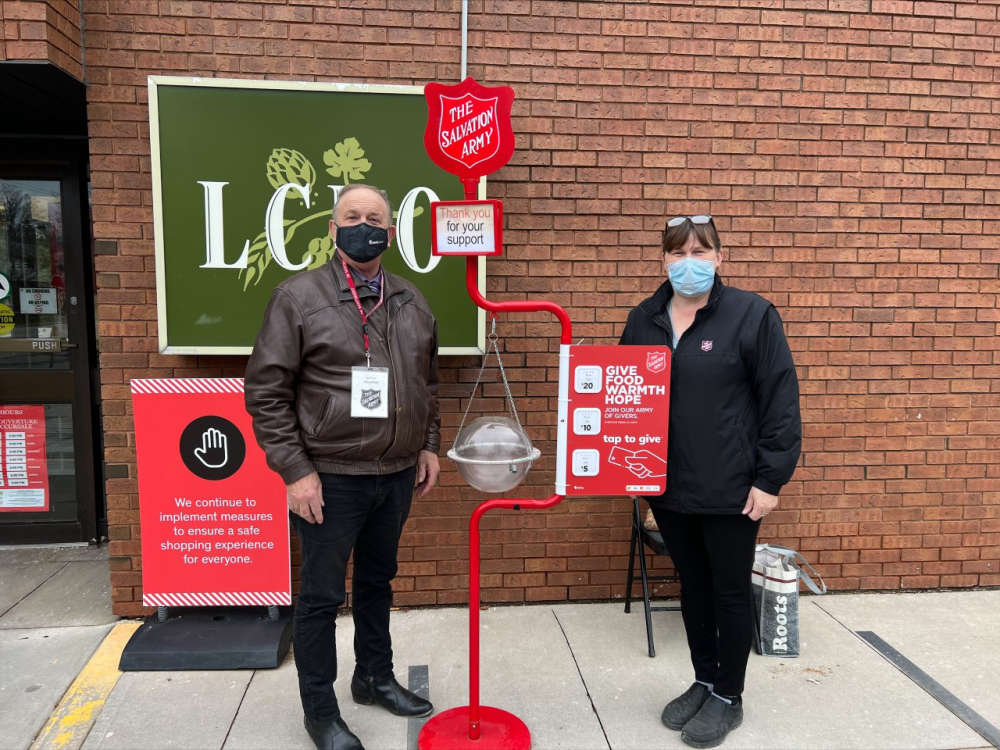 All of the money raised locally stays local and it helps provide kids in our community with a nice Christmas.
NORWICH - The Salvation Army Kettle Campaign officially kicked off today in Norwich at the local LCBO.
Community Ministries Coordinator April Greenwood says all of the donations stay local and go towards the Angel Tree, Christmas Hampers and other programs offered by the Salvation Army.
"The need for donations is really great this year. We have a lot of angels still on our tree, which means we have a lot of kids who still need a present this year. We have more kids this year, more families, bigger families, which I think is due to the downturn of the economy."
Oxford County Warden and Norwich Mayor Larry Martin was the first volunteer this year. He encourages everyone who can, to give to this very worthy cause.
"The Salvation Army does an excellent job with the work they do for the community and anything we can do to help, we are happy to do so."
They will have tap at the LCBO location this year, so if you don't have cash, that's no problem. Greenwood says they are hoping to raise $5,000 this year and right now they really need volunteers.
"Volunteers can contact me through the Salvation Army at 519-863-6375 or they can stop in the store and sign up. Usually the Optimists, they do the week before Christmas, which we are so grateful for. So we have 6 days we have to fill and the shifts are an hour long."
She also wanted to add just how grateful the Salvation Army is to have the support of the community each year. Greenwood says without the community support they would never be able to provide the much needed services and outreach.